'He has matured as person and cricketer.'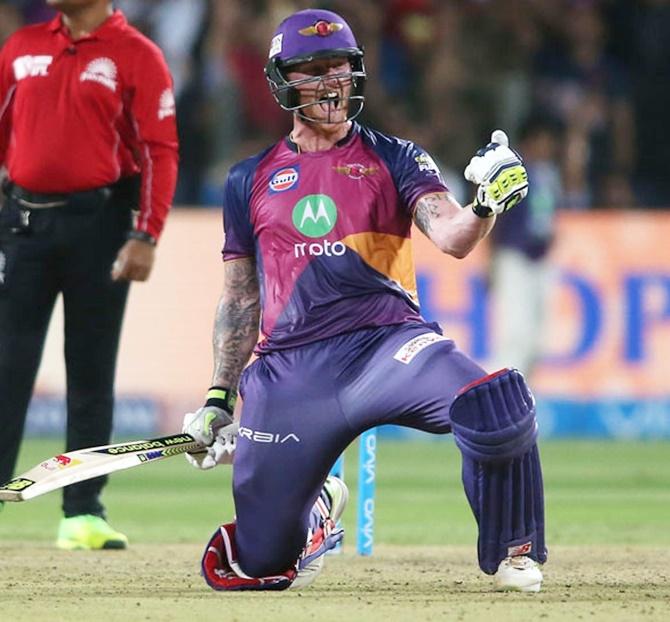 IMAGE: Ben Stokes celebrates scoring a century during IPL-10. Photograph: BCCI
English cricket legend Ian Botham said all-rounder Ben Stokes' stint in the recently-concluded tenth edition of the Indian Premier League has turned him into a mature player.

"He has matured as person and cricketer. People were saying to me, 'Do you think he should have gone for that long to the IPL?' The answer is 'yes' because he's come back a better cricketer," he said.

"He's probably thinking a lot clearer and knows what he wants to do; he doesn't get flustered anymore," Botham told Sky Sports on Monday.

Representing Rising Pune Supergiant in the IPL, Stokes made 316 runs and picked up 12 wickets that earned him the Most Valuable Player award.

Botham said there recent injury worry to Stokes is not due to the IPL

"The red mist comes down occasionally but he's controlling that. I think he's come back from India a better cricketer and I think people should look at the bigger picture and not just say 'he's got a knee injury -- he got that in the IPL' when in fact, he's had that a while," said Botham.

Stokes sat out of the third ODI against South Africa because of an injury. He is expected to play a key role for England at the ICC Champions Trophy, starting June 1.