Rediff.com takes a look at the youngsters who impressed during the course of the eighth edition of the cash-rich Twenty20 extravaganza.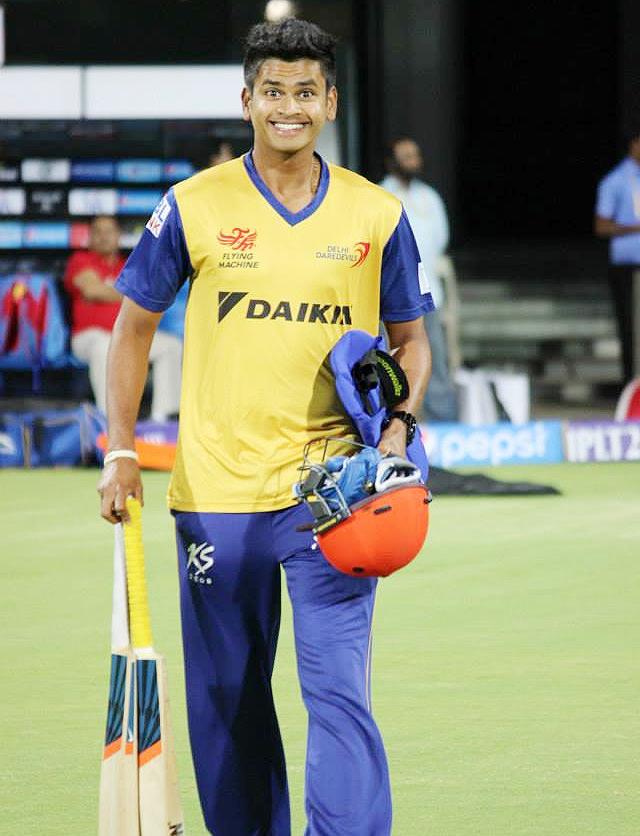 Among the many awards handed out, even as the eighth edition of the Indian Premier League concluded, was that of 'best emerging player'.
Delhi Daredevils may have finished a lowly seventh in the preliminary league standings, but it was one of their players who took the coveted honour.
Shreyas Iyer scored 439 runs in 14 innings, justifying the Rs 2.6 crore (US$ 430,000) Delhi paid to acquire his services.
The 20-year-old's 83 against Mumbai Indians, his personal best, was the highlight considering it came against his native Mumbai.
While the IPL is a showcase for the best cricketing talent from across the globe, it is also an opportunity for Indian youngsters to impress.
To their credit, a number of them have actually utilised the platform well to showcase their talents.
Rediff.com takes a look at a few other youngsters who impressed during the course of the tournament.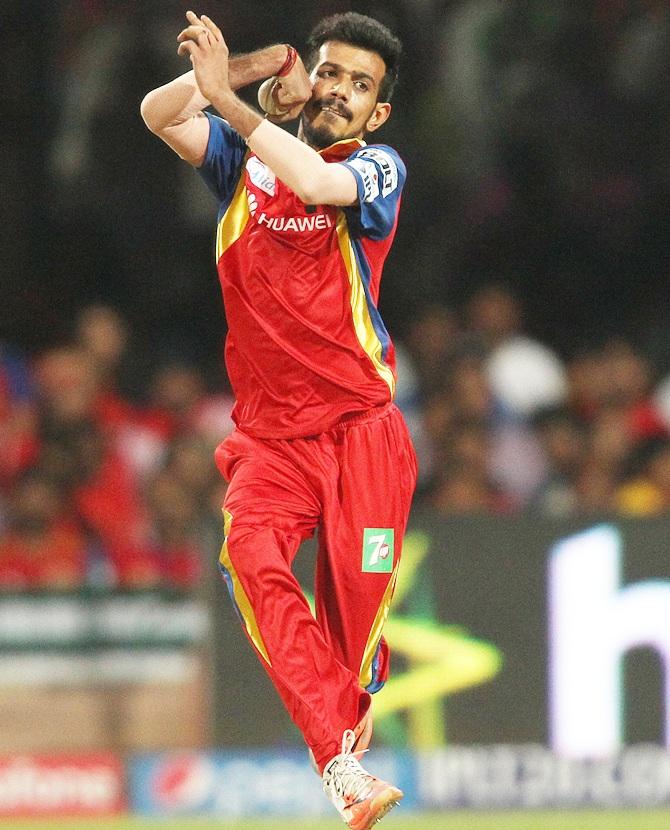 If Iyer was the best young bat, then Yuzvendra Chahal was the best young bowler.
A haul of 23 wickets from 15 matches bolstered his reputation considerably.
The 24-year-old leg spinner finished third in the race for the purple cap, only behind Chennai Super Kings' Dwayne Bravo (26 wickets) and Mumbai Indians' Lasith Malinga (24).
*****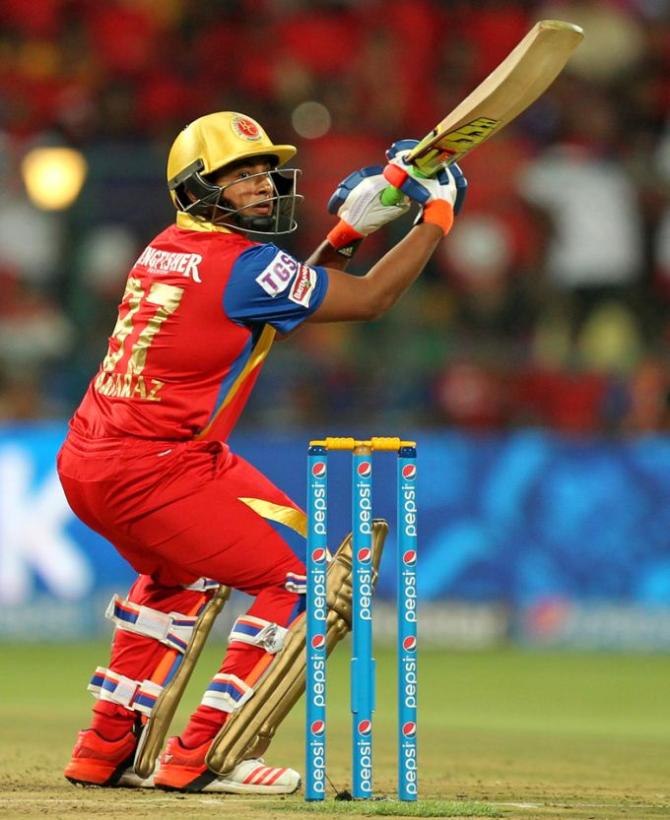 He is 17 and already a star.
Sarfaraz Khan didn't score many runs in the IPL. It was the impact he made while he was at the crease.
Particularly impressive was his 21-ball 45 against Rajasthan Royals.
*****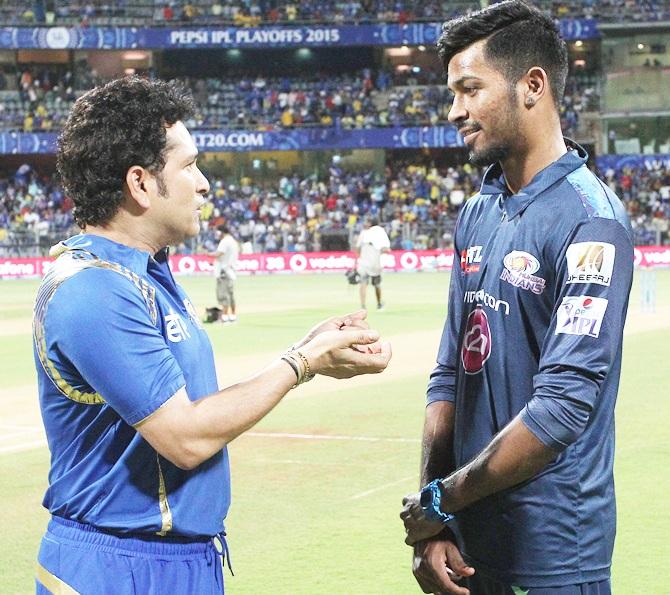 Hardik Pandya was the find of the season for champions Mumbai Indians.
His unbeaten 61 (off 31 balls) against Kolkata Knight Riders, in particular, was an impressive innings.
Besides, he was handy with the ball and a livewire in the field.
*****
Jagadeesha Suchith was another young Mumbai Indians player who impressed.
While his unbeaten 21-ball 34 showcased his batting ability, it was with the ball that he impressed the most.
The 21-year-old took 10 wickets.
*****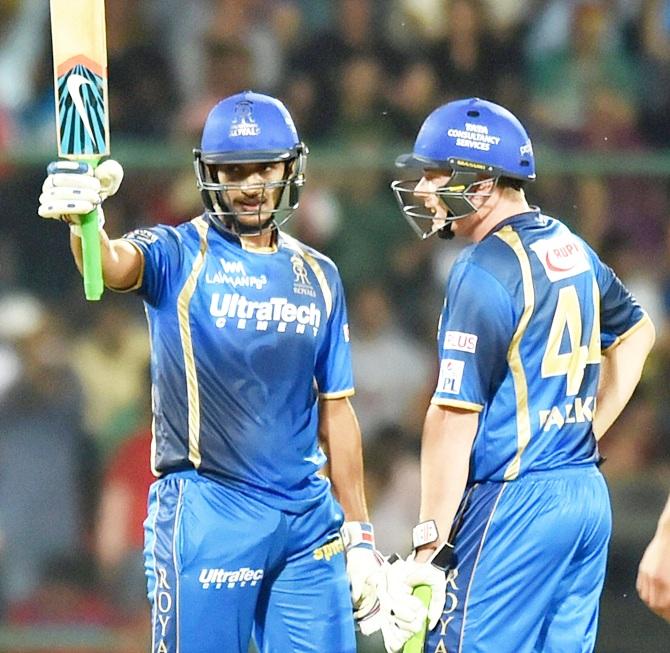 Rajasthan Royals has a history of unearthing new talent and the eighth edition was no different.
Among the players at disposal, it was Deepak Hooda who seized his opportunity.
While he had a strike rate of 159 with the bat, he was also quite handy with the ball.
What definitely deserves a mention here is Hooda's 25-ball 54 against Delhi Daredevils, which took his side to a memorable win.
*****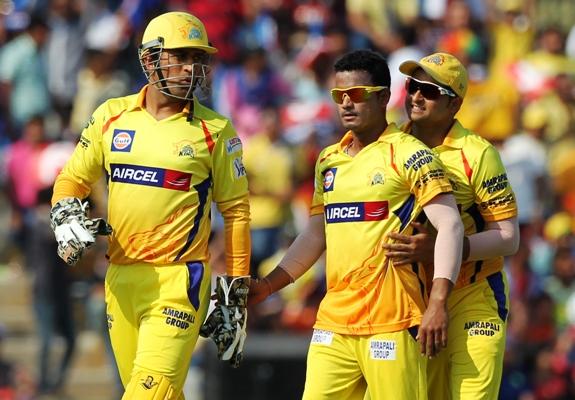 Pawan Negi made useful contributions with the bat down the order.
It is significant when one considers the batting line-up of Chennai Super Kings.
However, the 22-year-old also did his bit with the ball, picking up six wickets.
Particularly impressive was his 17-ball 36 against Mumbai Indians.