BCCI president N Srinivasan's statement which he read out to the media in Kolkata on Sunday:
"The last few days have been difficult for the BCCI and for me as the president. You will appreciate that in these days, it has also been difficult for me as a father and a father-in-law. However, I sit here as the president of BCCI and put aside all personal feelings. I can assure you that I will not shirk from my duties however difficult they may be.
The BCCI will act without fear or favour, and act to punish any player or official that have breached BCCI and/or IPL regulations. The BCCI report on the spot-fixing trio will be issued on time. The BCCI will continue to offer assistant to police if any other players come under the scanner.
With regard to Gurunath Meiyappan, the legal proceedings have already started and BCCI have already taken a decision. The disciplinary procedure will continue from BCCI. A commission will be formed to probe this, which will have at least one member who is from outside. I am not part of the commission and will not play any role in its appointment, deliberations or decisions.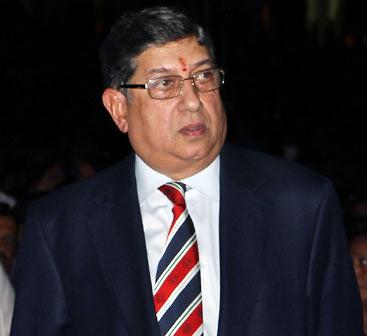 A commission with at least one independent member will be formed to look into the way Meiyappan worked. The commission will also look into whether Meiyappan is the owner of the CSK. The management of the Rajasthan Royals will also be subject to a similar investigation.
There has been a lot of media comment on clause 11.3 of the franchise agreement and whether Gurunath is owner or not. It is for this commission to look into this. The BCCI is very concerened by the allegations made against IPL, whether those relate to betting or spot-fixing. The BCCI will act swiftly and firmly if allegations or proven.
The principle of natural justice is that everyone should be presumed innocent till proven guilty. There have been vested interests who have attacked me and the BCCI. The TV news channels have been carrying unverified statements maybe with a view to the ratings.
There is unity in the BCCI, I have not been asked by anyone to resign. To the contrary, my support is complete and I refuse to yield to unfair an motivated attacks. I intend to continue as president.
IPL has been very good for cricket. It brings young and seasoned cricketers together. It has brought a lot of revenue. Over 200 former cricketers have received one-time benefit, amounting to over 100 crore. New stadiums have come up with world-class infrastructure.
Lastly, I would like to take opportunity to thank our broadcast partners and sponsors who, contrary to reports, have stood by the BCCI and with us in these difficult times."
Photograph: BCCI