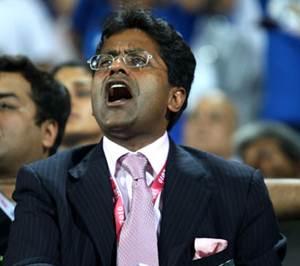 The Board of Control for Cricket in India on Monday told the Supreme Court that former Indian Premier League chief Lalit Modi is a clear winner of the Rajasthan Cricket Association elections, but requested it to refrain from making the results official till March 4.
The Court agreed to defer the matter, saying it will take a final decision after it officially opens the results on March 4.
Modi, who contested the elections from the United Kingdom, is reported to have won 26 out of 33 votes.
Former RCA chief Kishore Rungta and the BCCI had filed a Special Leave Petition against Modi, who was banned last year for alleged financial irregularities during his tenure as the IPL chairman.
They are challenging the Rajasthan Sports Act 2005 that enabled Modi to contest the RCA elections, in Jaipur on December 19.
The BCCI had warned the RCA that it could face expulsion if Modi becomes its chief and will also stand to lose privileges as a member.
The BCCI decided to "intervene" in the Special Leave Petition, filed by Rungta in the Supreme Court challenging the Rajasthan Sports Act, saying that Modi's return will tarnish the image of Indian cricket.
Modi was banned for life by the BCCI disciplinary committee, led by BJP heavyweight Arun Jaitley, last September, on charges of misusing his powers and financial irregularities.
However, he received interim relief from the Rajasthan high court, paved the way for him to contest the RCA polls.
Image: Lalit Modi