'The Romans gave the world the Gladiators Fight and now the BCCI has given the Indian public this tamasha.'
'Cricket matches are happening all through 12 months in a year and it is not good.'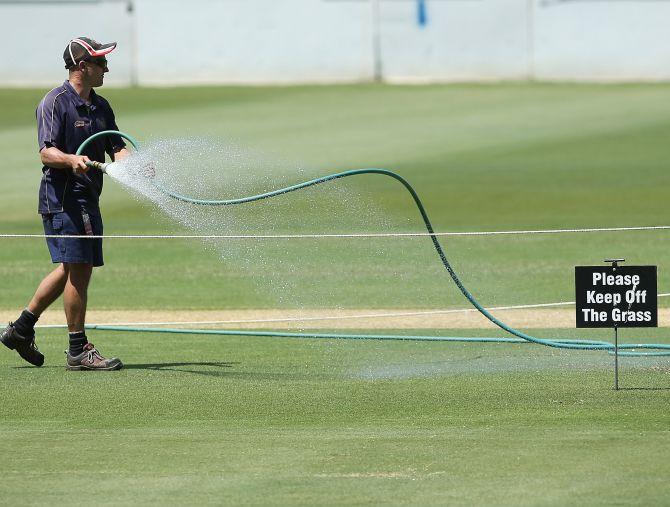 IMAGE: According to international pitch guidelines, three lakh (300,000) litres of water is required to maintain a pitch. 20 IPL games are being played in Maharashtra, making it a total of 60 lakh (6 million) litres. Photograph: Morne de Klerk/Getty Images.
Lashing out at the Board of Control for Cricket in India for converting the Indian public to "zombies of cricket" by foisting "tamasha" tournaments like the Indian Premier League, former Sports Minister MS Gill asked it to have some sanity in its thinking and shift matches of the lucrative T20 competition out of drought-hit Maharashtra.
Gill, who served as Union Sports Minister from April 2008 to May 2009 and is currently a Rajya Sabha member from Punjab, was reacting after the Bombay high court raised questions on why water should be "wasted" on hosting IPL matches in Maharashtra when the state is facing one of its worst-ever droughts.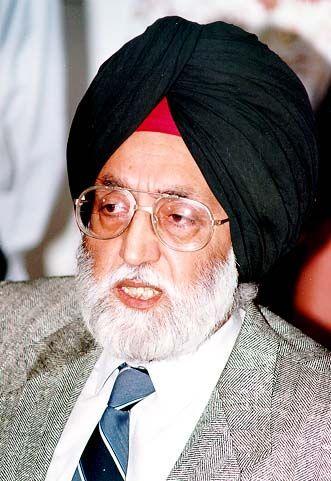 Twenty IPL matches are scheduled to be held in Maharashtra at three venues -- Mumbai, Pune and Nagpur.
"The drought condition in Maharashtra is so severe that in a few days people in areas like Marathawada will not even have a glass of water to drink. As a former sports minister and ex-agriculture secretary, I know that several parts of Maharashtra are bone dry and I am amazed that in this situation the BCCI wants to hold these IPL matches," Gill said.
"Cricket is no longer a sport and the BCCI has converted it into a serious commercial enterprise. Cricket matches are happening all through 12 months in a year and it is not good for the public and for the children. They (BCCI) have made the Indian public zombies of cricket," Gill, who also served as Chief Election Commissioner of India from 1996–2001, said.
Gill said the BCCI should not think that they can do things which are against the general mood of the country.
"Several parts of India face drought situations every year and it's the worst in Maharashtra. In this situation the BCCI have scheduled 20 matches in Maharashtra. A huge amount of water will be required for these matches. The BCCI should have some sanity in their thinking and they should shift these IPL matches out of Maharashtra," the 79-year-old former Indian Administrative Service officer said.
"They can hold these IPL matches in states like Haryana, Punjab or Uttar Pradesh where the problem of water scarcity is not that big an issue. In any case, this IPL is a tamasha and it not serving the game of cricket.
"The Romans gave the world the Gladiators Fight and now the BCCI has given the Indian public this tamasha called the IPL. It is nothing but a purely commercial event meant for money making," he added.
Image: Former sports minister MS Gill