The 2016 Indian Premier League season brings with it an opportunity for both the old and new.
Shakya Mitra lists the best IPL 9 has to offer:
Shreyas Iyer, Delhi Daredevils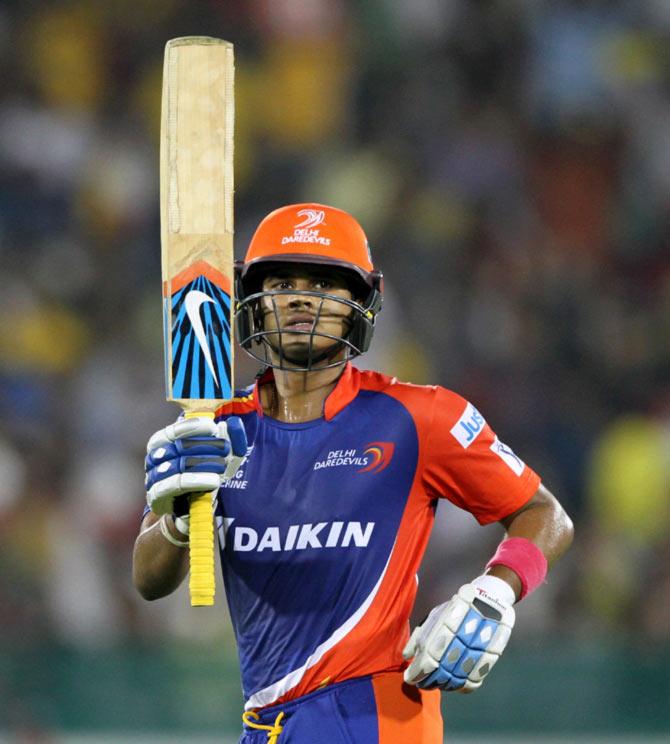 IMAGE: Shreyas Iyer celebrates his half-century for the Delhi Daredevils in IPL 8 in 2015. Photograph: BCCI
Mumbai lad Shreyas Iyer, 21, is arguably one of the most prized assets in Indian domestic cricket at the moment.
He made his IPL debut last season, picked by the Delhi Daredevils for Rs 2.6 crore (Rs 26 million), and made 439 runs on his way to being named the Best Young Player.
However, it was his form in the Ranji Trophy that made people stand up and take notice: 1,321 runs at an average of 73.38 and a strike rate of 92.7 -- just 94 short of V V S Laxman's record tally in 1999-2000.
Sarfaraz Khan, Royal Challengers Bangalore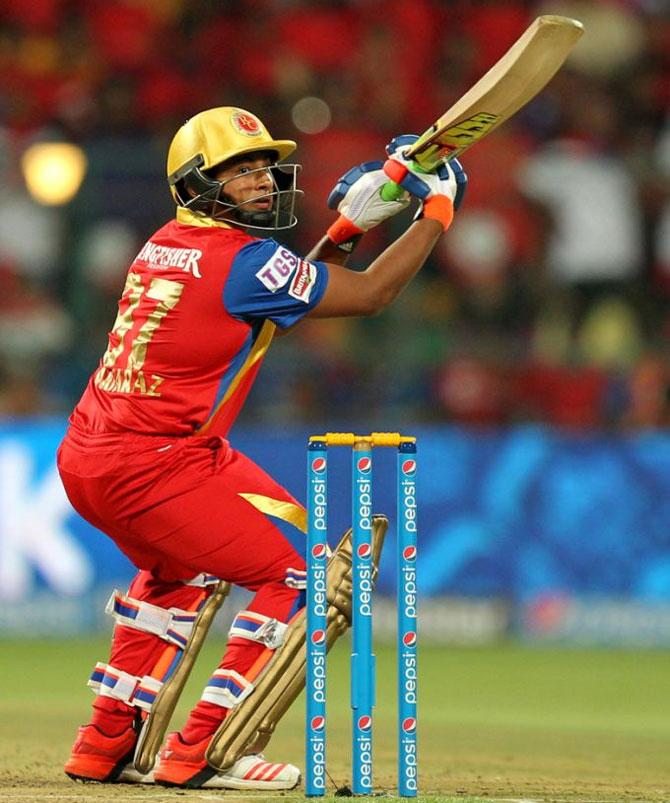 IMAGE: Sarfaraz Khan of the Royal Challengers Bangalore. Photograph: BCCI
The image of 17-year-old Sarfaraz Khan being greeted with a pranaam by RCB captain Virat Kohli after his stunning 21-ball 45 against the Rajasthan Royals was one of the standout memories of last year's IPL.
That innings (only his second IPL match) gave the world a glimpse into his enormous potential. He is a stocky man who packs quite a punch.
Khan will be hoping to get more opportunities in 2016. He faced just 71 deliveries last season; going at an impressive strike rate of 156.33.
Deepak Hooda, Sunrisers Hyderabad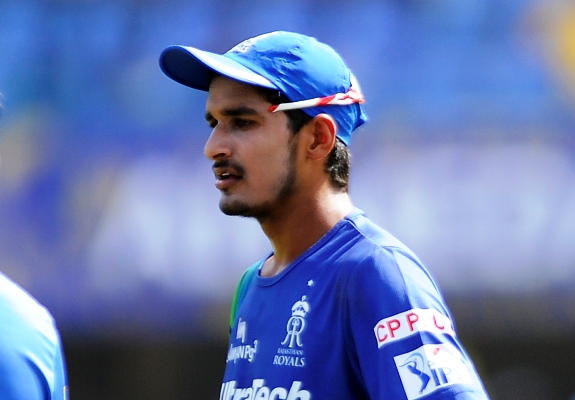 IMAGE: Deepak Hooda during a practice session. Photograph: BCCI
An all-round display for the Rajasthan Royals against the Delhi Daredevils last season brought Hooda into the limelight. He conceded 20 in his four overs and then smashed a 25-ball 54 to help his side chase down 186.
There was much interest in Hooda at the February auction, with the Sunrisers Hyderabad snapping him up for Rs 4.2 crore (Rs 42 million).
That said, he will need greater consistency to become a quality player. He has been underutilised as a bowler in the past, having shown great ability during the 2014 Under-19 World Cup, picking up 11 wickets.
Ravindra Jadeja, Gujarat Lions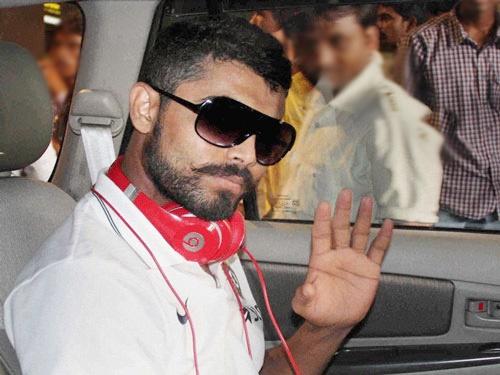 IMAGE: Will Ravindra Jadeja roar? Photograph: PTI
At his best, a valuable all-rounder, Jadeja's career has been in some decline over the past year-and-a-half, both for India and in the IPL.
Some amount of it could be ascribed to the low position he bats at, which has negated his ability as a free scoring player.
This is why a move to the Gujarat Lions, which is also his home state, could be a blessing in disguise. The comparatively lesser batting depth there, compared to India and the Chennai Super Kings, could see him get more opportunities to bat up the order.
Hopefully, this stint with his new team can help him return to being the quality all-rounder he is.
Carlos Brathwaite, Delhi Daredevils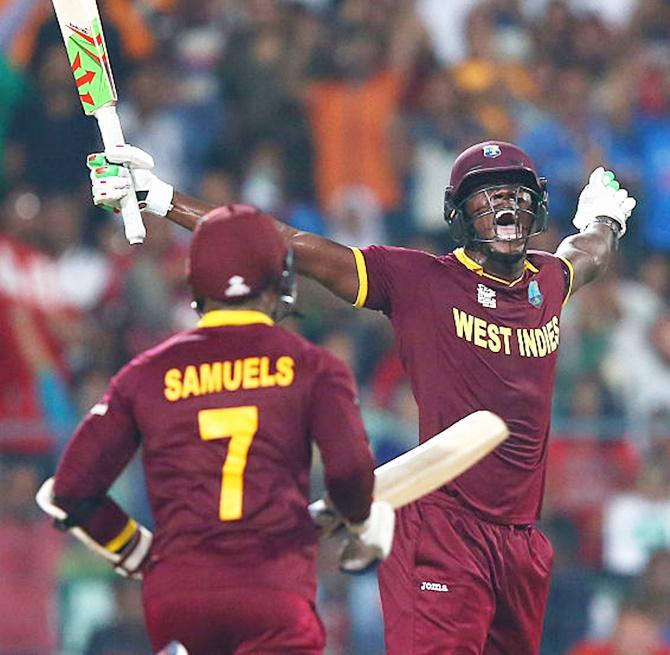 IMAGE: Carlos Brathwaite celebrates that knock. Photograph: Ryan Pierse/Getty Images
A stunning display in the World T20 final, where he grabbed three crucial wickets and played a breathtaking cameo of 34 off 10 balls, propelled the 27-year-old Brathwaite into the global limelight.
It was a different story to the day of the IPL auction, when as a relative unknown with an international experience of two Tests, seven ODIs and two T20s, he saw his bid go from Rs 30 lakh (Rs 3 million) to Rs 4.2 crore.
The Daredevils, in the past, have struggled in the all-rounder department and they will hope Brathwaite can carry his World T20 form into the IPL.
Mustafizur Rahman, Sunrisers Hyderabad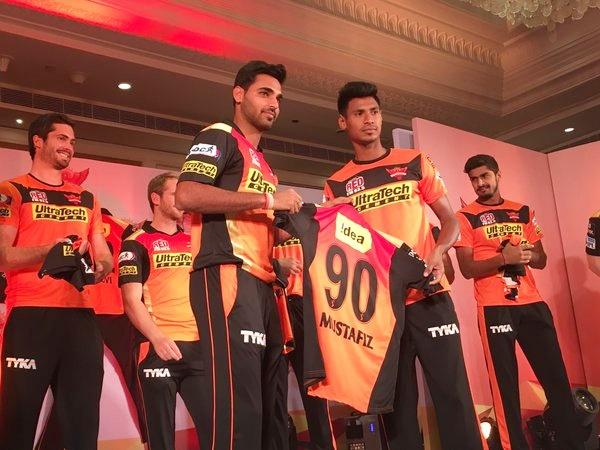 IMAGE: Bhuvneshwar Kumar, left, presents the jersey to Mustafizur Rahman. Photograph: Twitter
Arguably one of the hottest young properties in world cricket, Rahman began his career in sensational fashion with back-to-back five- wicket hauls against India in 2015.
Only 20, he was one of the few shining lights in a disappointing campaign for Bangladesh, picking up nine wickets.
Rahman will hope to succeed where so many of his countrymen have failed in the IPL.
Kevin Pietersen, Rising Pune Super Giants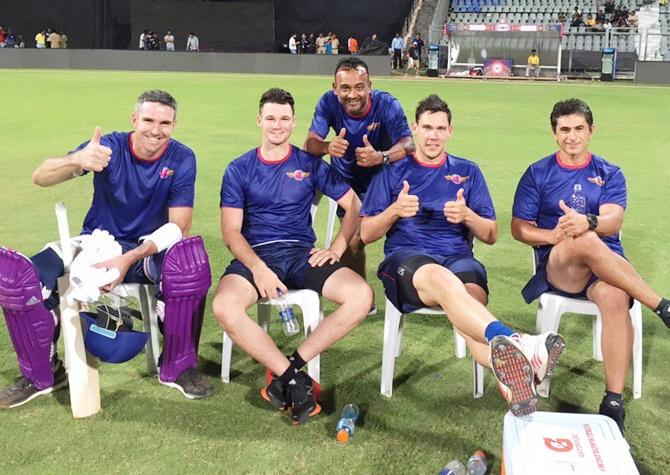 IMAGE: Kevin Pietersen, left, with Pune Super Giants team-mates. Photograph: Twitter
Over the past two years, Pietersen has found new wings as a global T20 freelancer. Although unlikely to represent England again, his recent form for his various franchises has indicated that he still has a lot to offer.
In South Africa's Ram Slam Challenge, he made 401 runs in 7 games for the Nashua Dolphins at a strike rate of 172.84, and in the Australian Big Bash League, he scored 323 runs in 9 games for the Melbourne Stars at a strike rate of 159.11.
Rising Pune Super Giants bought him for Rs 3.5 crore (Rs 35 million) this season.
Jos Buttler, ;Mumbai Indians
IMAGE: Will Jos Buttler shine in his first IPL? Photograph: Twitter
One of the world's most destructive middle-order batsmen, the 2016 season will be Buttler's first brush with the IPL.
And the event will only be richer with the presence of the 25-year-old England wicket-keeper batsman.
Buttler's significant achievements lie in ODI cricket -- he has four centuries in 70 games. His slowest one has come in only 73 balls, the fastest in 46.
Joining the star-studded Mumbai Indians, which bought him for Rs 3.8 crore (Rs 38 million), Buttler is a player who can light up the tournament when he puts on the blue of his new team.