'Fans' comfort should be top most in franchises' mind.'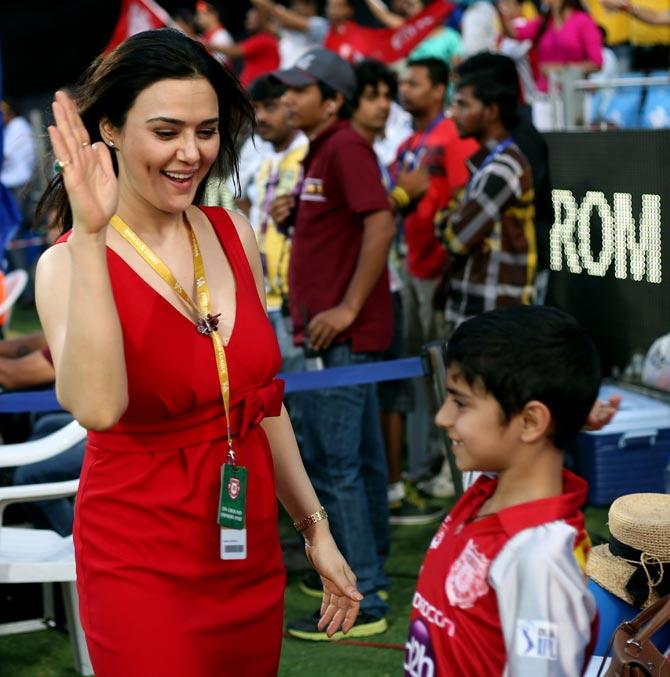 IMAGE: Preity Zinta, co-owner, Kings XI Punjab, with a young fan. Photograph: BCCI
Indian Premier League Chairman Rajeev Shukla says all the eight IPL franchises have been asked to make efforts towards making the League more spectator friendly and promised that the ninth edition would be "bigger and better."
An IPL workshop was held for the franchises at a Mumbai hotel on Wednesday, January 13, and Shukla expressed his satisfaction after the day's proceedings.
"It was a very fruitful day with franchise representatives taking an active part in the exchanges. The main focus on how we can make the experience of fans better, their comfort. The IPL fan-based parks were a huge hit last year."
"So from 16 fan parks across the countries, we are planning to increase it to 32. IPL 9 will be bigger and better," Shukla added.
There was no discussions with the franchises on the Lodha panel's recommendations on the IPL, Shukla said.
"The BCCI (Board of Control for Cricket in India) needs to meet and discuss the recommendations," Shukla said. "Our president Shashank Manohar is looking into the matter."