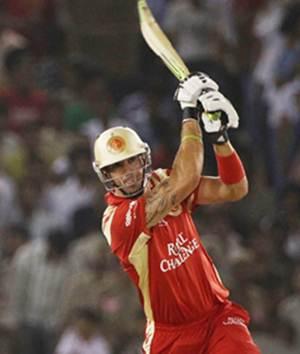 Controversial England batsman Kevin Pietersen will be one of the first players to go under the hammer, along with senior India discards Virender Sehwag and Yuvraj Singh, when the two-day auction for the cash-rich IPL commences in Bangalore on February 12.
New Zealand all-rounder Corey Anderson, who is expected to be the biggest draw of the IPL 7 auction, has been slotted at No 83 in the 10th set, which has the second array of international all-rounders.
The initial list of 651 players was pruned to 514, including 219 capped players, by the IPL governing council.
Among the 219 capped players (who have played some form of international cricket), 169 are Indians and 50 overseas.
This will also be the first time in the IPL's history that 292 uncapped players, which has 255 Indian first-class cricketers, will be auctioned.
The cricketers have been divided into 53 sets, each lists ranging from eight to 10 players.
The first list, which comprises some of the biggest stars of Indian and international cricket, is named Marquee 1 or M1.
While Pietersen's international career may have come to an abrupt end, the maverick England batsman will be in demand. He will be the fourth player up for auction on the first day, at the ITC Gardenia.
Along with him, the likes of Sehwag, Yuvraj, David Warner, Ashes hero Mitchell Johnson, Mahela Jayawardene and the recently-retired Jacques Kallis will also go under the hammer at first go.
Murali Vijay also figures in the M1 list, where all players, save Warner (Rs 1.5 crore), have a base price of Rs 2 crore.
The second list of marquee players, or M2, comprises New Zealand captain Brendon McCullum, Australian ODI and T20 captain George Bailey, veteran speedster Zaheer Khan, South African batsman Faf Du Plessis, Australian batsman Michael Hussey and West Indies all-rounder Darren Sammy, to name a few.
The auction, will commence at 9.30 am on Wednesday, February 12, will be conducted by Richard Madley, who has hosted the IPL Player Auctions since the inaugural season in 2008. This is the first IPL auction wherein the bidding will be done in Indian rupees.
The complete, set-wise list of players who will figure in the auction:

Image: Kevin Pietersen