Former India skipper Sourav Ganguly on Monday once again raised a question mark over Mahendra Singh Dhoni's captaincy in Test cricket and said Gautam Gambhir's success in the IPL would give selectors an option as far as appointing captain for the longer version is concerned. 
Gambhir led Kolkata Knight Riders to their first-ever title in the Indian Premier League after four failed attempts by the side. 
"As I've always said, there would be a question mark over Dhoni as a Test player. But Gambhir is an obvious choice in the Test format. (With the win) Gambhir obviously gives an option to the selectors. It's a 20 per cent chance though,"  Ganguly said referring to India's humiliating eight consecutive Test defeats in England (0-4) and Australia (0-4).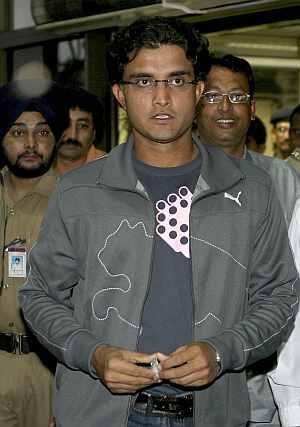 Refusing to compare Dhoni with Gambhir, Ganguly told a Bengali TV channel that the Ranchi stalwart, with his cool demeanour, was the best in the shorter version -- ODI and T20. 
He said that Dhoni's record in the those formats speaks for itself as he had led the country to the World T20 title and then the ODI World Cup. 
"His success for his franchise (CSK) is also commendable with two IPL titles and the Champions League T20. Overall, Dhoni is the best captain in the shorter versions. 
"Gambhir is only captain of this year's IPL winning team (Kolkata Knight Riders). So I feel the time has not come to compare Gambhir with Dhoni as far as captaincy is concerned," Ganguly said. 
With India hosting England and Australia in coming months, a rethink was necessary about Test cricket, Ganguly, who also heads the BCCI's technical committee, said.
Stating that Anil Kumble had pointed this out in the last working committee meeting of the Board, he said, "Hope they do something in the next working committee meeting. These are important issues." 
The Indian selectors had removed Gambhir from the vice-captaincy ahead of the Asia Cup, passing the baton to the the left-hander's young Delhi teammate Virat Kohli.