Smashing Warner. Amazing Stokes. Super Smith. Pure Amla...
Rediff.com's Norma Godinho highlights overseas players who made an impact on IPL 10.
The IPL has always been as much about foreign recruits as standout local talents.
Overseas players bring to the table experience and professionalism that rookie Indian players can learn from.
Meet the overseas players who enthralled IPL 10:
David Warner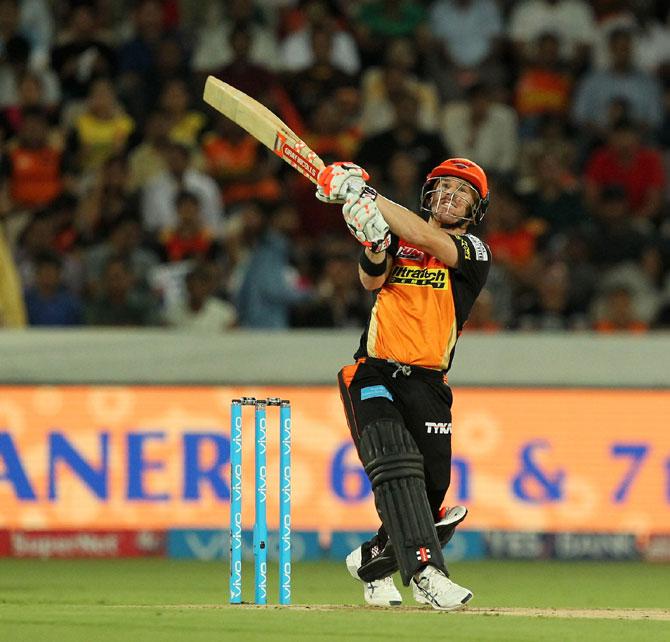 The leader of the defending champions Sunrisers Hyderabad is on fire.
With more than 600 runs in 13 games this season, Rediff.com's Most Valuable Player single-handedly took the Sunrisers into the knockouts.
Warner smashed one hundred and 4 half-centuries -- the explosive opener's consistency and inspiring leadership unquestionably led Hyderabad to finish third in the league stages.
Ben Stokes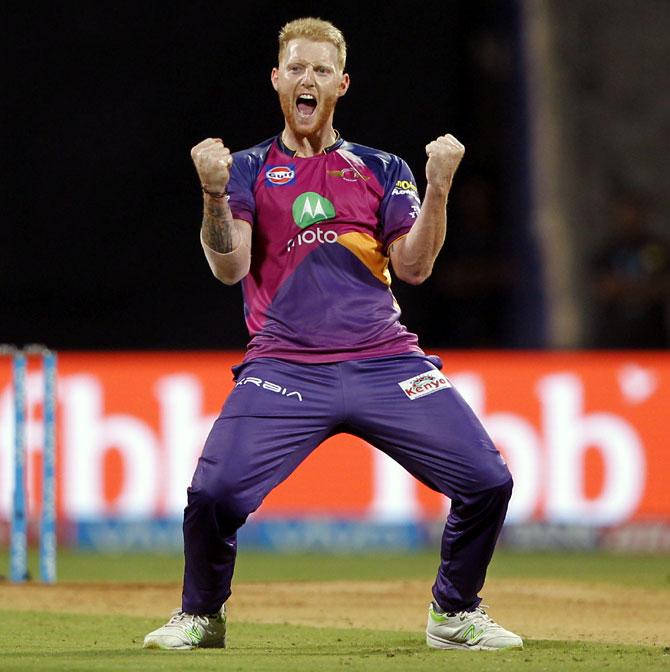 The English all-rounder was brought for a record Rs 14.5 crores by the Rising Pune Supergiant at the IPL 2017 auction.
Stokes has done full justice to the price tag with sterling bat and ball performances.
An unbeaten 103 under pressure led RPSG to a 5-wicket win over the Gujarat Lions.
In an earlier game, his bowling did the trick as he helped Pune edge past the Mumbai Indians.
Stokes scored 316 runs at a strike rate of 143 and took 12 wickets.
Having been called up for national duty, Stokesy will alas! miss the final week of the contest.
Steve Smith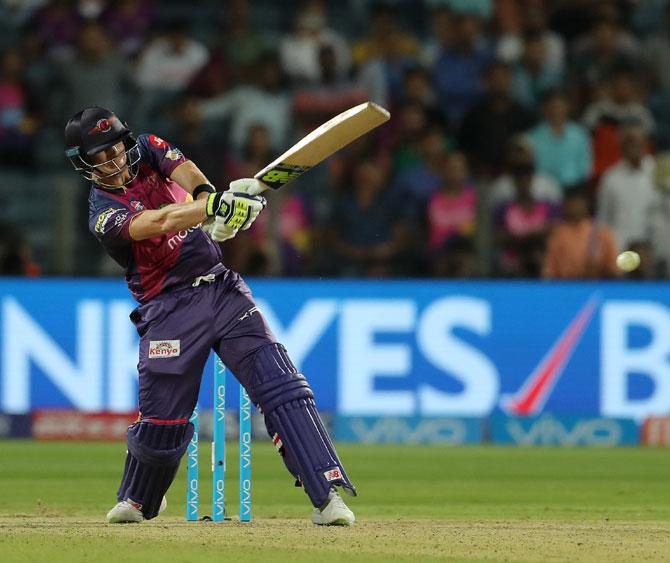 The 'Best Best Batsmen in the World at the moment' (as Mumbai Indians' Joss Buttler called him) is in cracking form.
The unlikely praise for an Aussie from an Englishman came after the RPSG skipper stroked a superb 54 ball 84 to guide his team past MI with a ball to spare.
Though he hit just one more 50, Smithy has led his side -- which, remember, has captain cool M S Dhoni in it -- like a champion into the playoffs.
Pune's leading scorer will hope he can take the franchise to an IPL title in its second and likely last IPL season.
Hashim Amla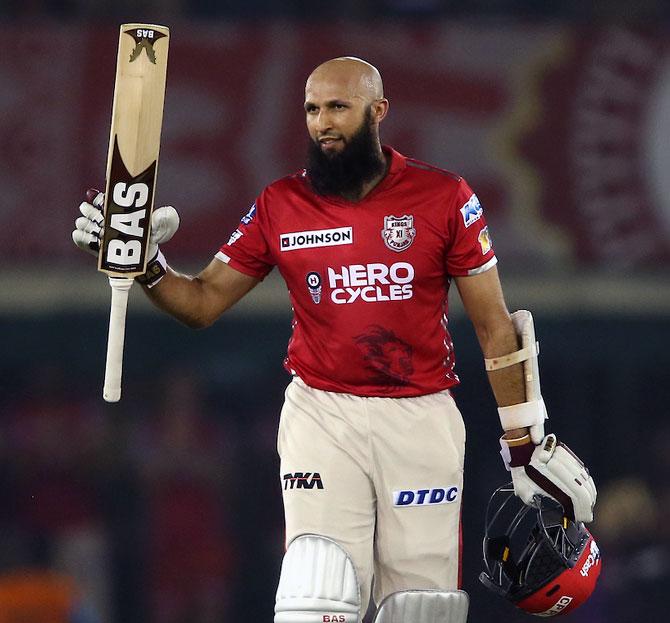 Kings XI Punjab -- who finished at the bottom in IPL 9 -- were quite the surprise this season.
Until Pune knocked them out in their final encounter on Sunday, May 14, Punjab had hung on to every thread of hope, winning 4 of its last 5 games to stay in contention for the knockouts.
Captain Glenn Maxwell fired on occasions when needed -- not for nothing is he called 'Big Show' -- but the toast of the Punjab team was the most classical batsman in Test cricket.
Hashim Amla demonstrated that an orthodox player can do just fine in slam ball cricket.
Not one improvised shot came off his bat as he knocked off 420 runs, playing classic cricketing shots that brought joy to the purists.
Those runs included two lovely centuries, a brilliant 104 against the Mumbai Indians and an identical score against the Gujarat Lions -- both, sadly in losing causes.
'Everybody who plays T20 cricket has to find a way of how to maximise each ball they face,' the great batsman said when asked to explain his success.
'You will find many examples of better cricketers who have been successful in T20 cricket without necessarily looking agricultural as they say. They have played good cricketing shots and managed to get runs,' Amla added.
The calm and elegance with which Amla approached T20 cricket was worth every ticket price. Salut!
Andrew Tye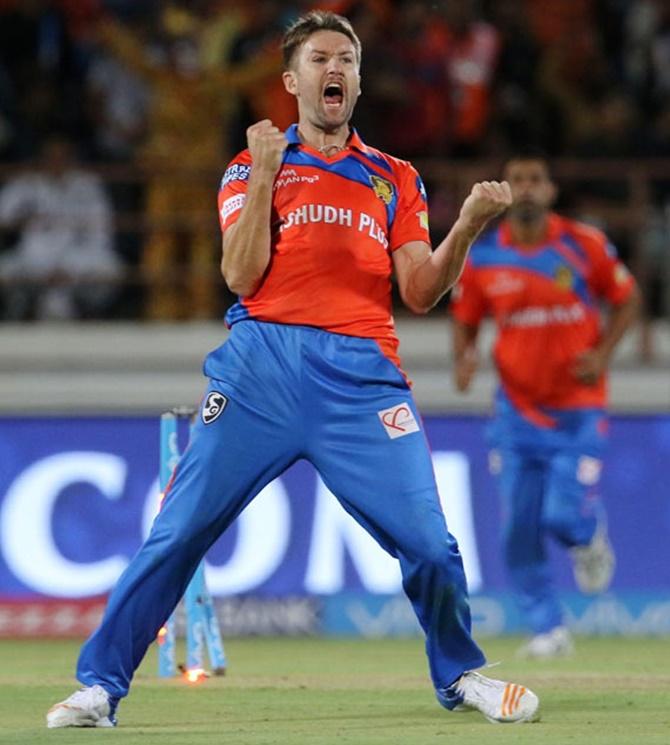 The Gujarat Lions had an on-off season, but one import -- in a franchise that had Brendon McCullum, Aaron Finch, James Faulkner, Dwayne Smith, Jason Roy as the foreign hires -- who made an impact was the Aussie T20 specialist.
Part of the Chennai Super Kings in 2015 and Gujarat in 2016, AJ spent both seasons in the dugout waiting for an opportunity to show his tricks.
When he got his chance, he made the most of it and how!
A superb fifer (5/17 against Pune) on debut gave Gujarat a win after two losses.
His 3 wicket haul against RCB scripted another win for the Lions.
Two days later, he dislocated his shoulder and was out of the tournament.
By then AJ had taken 12 wickets in 6 IPL games. Had the boy with the golden arm played more games, who knows? Suresh Raina's side may have done better than it did.
Chris Lynn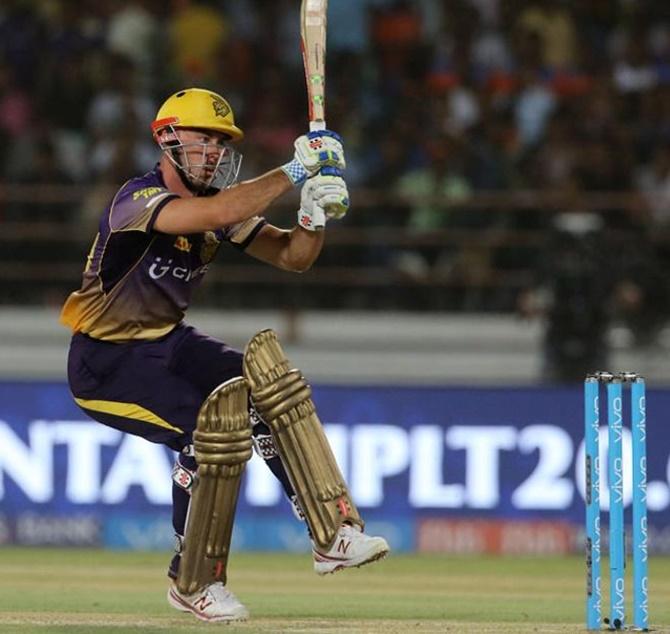 When he plays in the Big Bash League, Chris dons the colours of the Queensland Bulls.
And play like a bull he did, only this time for the Kolkata Knight Riders.
He showed his prowess in the very first game with 93 not out.
Of KKR's 13 games, he got to play only 5, because of the shoulder injury he sustained in a match against the Mumbai Indians.
Those 5 games were enough to spotlight Chris' brute power.
In a match against RCB, he scored a 50 in 22 balls and put on 105 runs in just 6.1 overs.
The 27 year old has scored 285 runs (Average: 71) and we hope to see more pummelling performances in IPL games to come.
DON'T MISS the Cricket features in the RELATED LINKS ALONGSIDE...