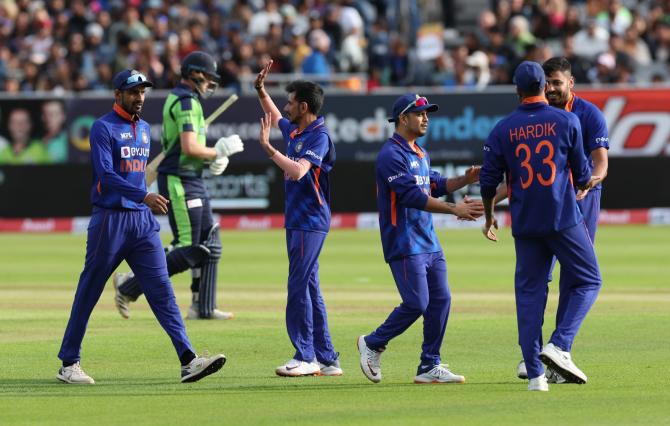 India is scheduled to tour Ireland in August for a three-match T20I series. The series will take place immediately after the conclusion of the all-format series against West Indies.
According to an ICC release, the T20I series is set to start on August 18 and conclude on August 23.
Warren Deutrom, the CEO of Cricket Ireland, expressed his delight in welcoming the Indian national team for the second time in a little over two years.
"We're delighted to welcome India Men back to Ireland for the second time in 12 months," Deutrom said in a statement.
"We saw two sold-out matches in 2022, so to have a three-match series this year should give even more fans the opportunity to enjoy what is always a memorable occasion."
"Our sincere thanks to the BCCI, first, for their continued inclusion of Ireland in the Indian team's busy itinerary and also for working with us to ensure as fan-friendly a schedule a possible – having matches on a Friday and Sunday will hopefully maximise availability of fans."
During India's previous tour of Ireland, they played a two-match T20I series, winning both matches.
However, the Board of Control for Cricket in India has not yet officially confirmed the dates for the upcoming tour. According to the ICC, the T20Is will be played on August 18, 20, and 23, all taking place in Malahide.