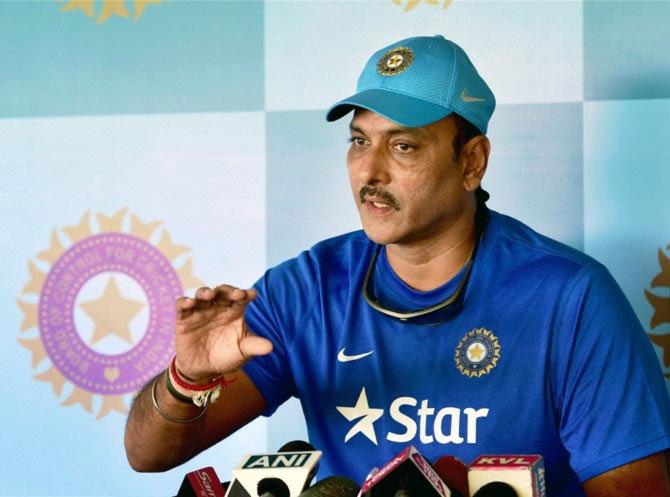 India's head coach, Ravi Shastri made it clear on Thursday that once the players step into the field, it's their domain and that's how it should be.
"They know their job, they are professional cricketers. Once they step on the field they take over. That is how it should be," said Shastri, who took over as coach after Anil Kumble was forced to quit under controversial circumstances.
For Shastri playing "fearless brand of cricket" is paramount and that's what he wants from his team.
"My role will be to get the guys in frame of mind that they get out and express themselves and play fearless brand of cricket."
Sri Lanka can't be taken lightly at home insisted Shastri.
"Their track record playing at home is as good as any other team. We would look to improve in the series. Else there is no point playing. You have to try and raise the bar whenever you play."
For Shastri, it's the island nation is like a second home as he first came here nearly four decades back as gangly 18 year old with the junior team.
"The first stamp on my passport was that of Sri Lanka. I came for the first time as an 18-year-old. Then first stint as a broadcaster in Sri Lanka in 1994. Now first stint as coach happens to be here. I have lot of fond memories."
IMAGE: Ravi Shastri
Photograph: PTI