This was the fourth match to be either called off or abandoned in the rain-hit tournament.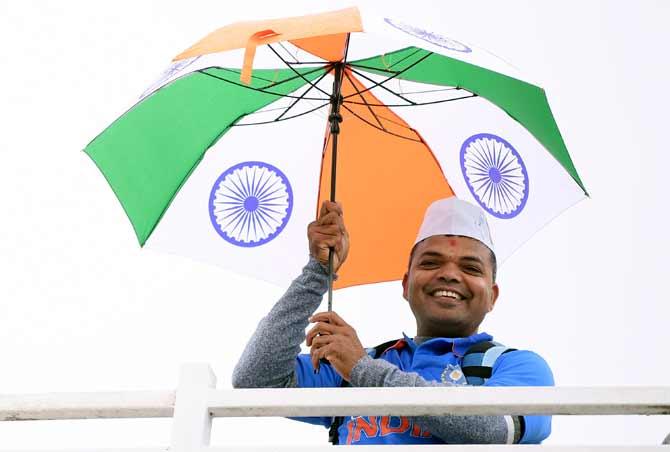 Inclement English weather claimed yet another World Cup match after India's group game against 2015 finalists New Zealand was called off without a ball being bowled at Trent Bridge on Thursday.
A soggy outfield from overnight showers had already delayed the start of the contest between the tournament's only two unbeaten sides.

Umpires Marais Erasmus and Paul Reiffel carried out almost hourly inspections in intermittent drizzle before finally throwing in the towel in the afternoon.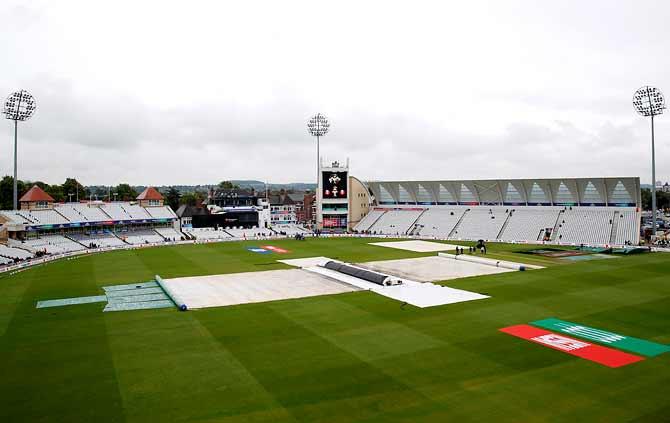 This was the fourth match to be either called off or abandoned in the rain-hit tournament with many questioning the absence of reserve days for group matches.

"Sensible decision to not play, given the outfield wasn't fully fit," India captain Virat Kohli said.

"One point not a bad thing for sides that have won all their games so far. So we'll take it."

New Zealand top the table with seven points, two ahead of India who have played one game fewer.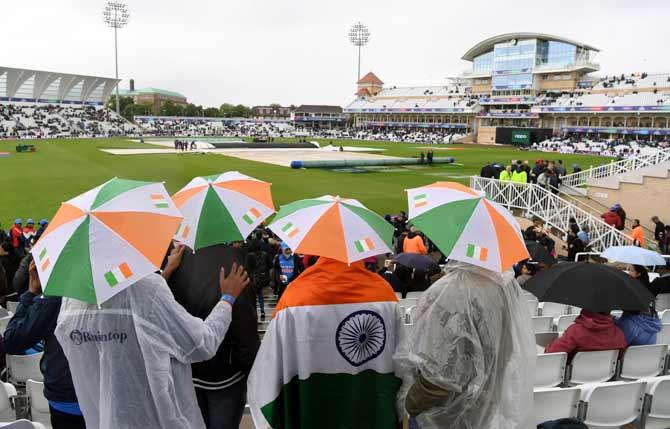 Having won their previous three games, Kiwi skipper Kane Williamson was not too worried and welcomed the gap before facing South Africa on Wednesday.

"We've been about four days and we haven't seen the sun, so this doesn't surprise us. It's not ideal, but little bit of time off is also important," Williamson said.

"We have some break now midway through, so it's a good chance for the guys to freshen up and look forward to the next challenge.

"South Africa is a very good side, we know every time we play them, they're extremely competitive, but we have a few days to refresh and come back."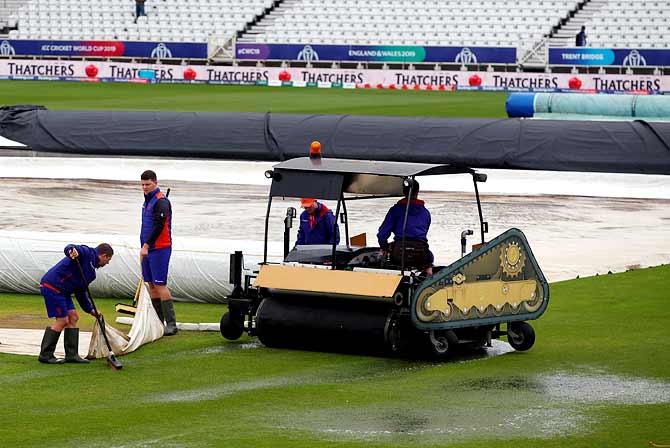 The hostile weather denied India an opportunity to trial their new opening pair with KL Rahul, replacing the injured Shikhar Dhawan, joining Rohit Sharma at the top of the order.

Dhawan, who was hit by a Pat Cummins bouncer during his match-winning century against Australia at the Oval, is likely to miss India's next three games.

"Shikhar will be in a plaster for a couple of weeks, we'll assess and see," Kohli said.

"Hopefully he'll be available for the later half and the semi-finals. He's motivated, we wanted to keep him back."