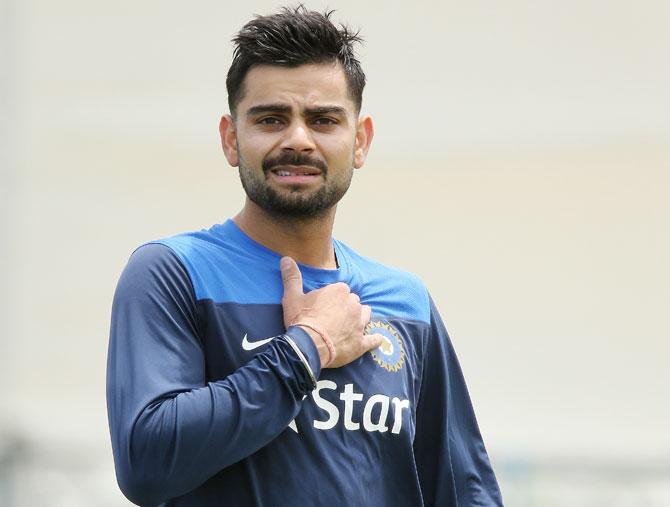 Virat Kohli looks on during a training session. Photograph: Morne de Klerk/Getty Images
Former Australian skipper Mark Taylor has come out and praised Virat Kohli for the way he marshalled the Indian team in the first Test here, saying the
young batsman knows how to play cricket Down Under.
The match ended in the hosts' favour by 49 runs and gave them a 1-0 lead in the four-match series.
Kohli was the stand-in skipper for the first Test, his first-time leading the Indian team in the longer format, even as Mahendra Singh Dhoni is expected to lead the side in the second Test in Brisbane starting December 17.
In becoming only the fourth Indian to score twin hundreds in a Test, the star batsman led from the front as he almost took the visitors to an improbable victory.
"I remember speaking with him before the first day's play (at Adelaide) and he knows what it is like to play in Australia," Taylor, now a Channel Nine commentator, said after the Test. "He knows you have to stand up for yourself and be prepared to compete in the middle.
"He has done that not just with his captaincy but also with his bat. I liked the fact that they went for the debutant Karn Sharma in the XI thinking that leg-spinners do well here."
'Normalcy has returned to Australian cricket'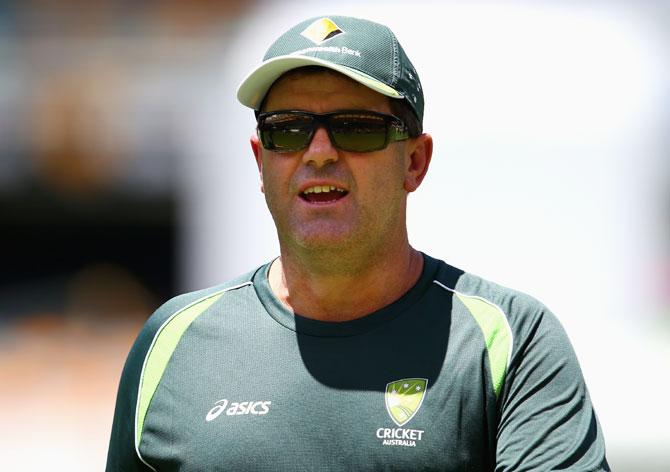 Former Australian Captain Mark Taylor. Photograph: Ryan Pierse/Getty Images
I liked the intent even though I think R Ashwin would have bowled better than he did. I think this will be a really good Test series. We have almost been waiting for a contest like this.
"In 2011, India lost 4-0 here and then Australia went to India in 2013 and lost 4-0. I don't think that will be the case this time around on the evidence of this first Test," he added.
Australia returned to top-level cricket with this match after the tragic death of Phillip Hughes. The first three days of the game saw some intense emotional moments.
But as the match slowly progressed towards its climax and tensions rose, there were a couple altercations between the players of two sides. The aggression displayed on the field was perhaps a sign that normalcy has returned to Australian cricket.
"I think it was important not just for Australian players to play this match, but also for the Indian players because a few of them went to the funeral too.
'Both sides are competitive and that showed'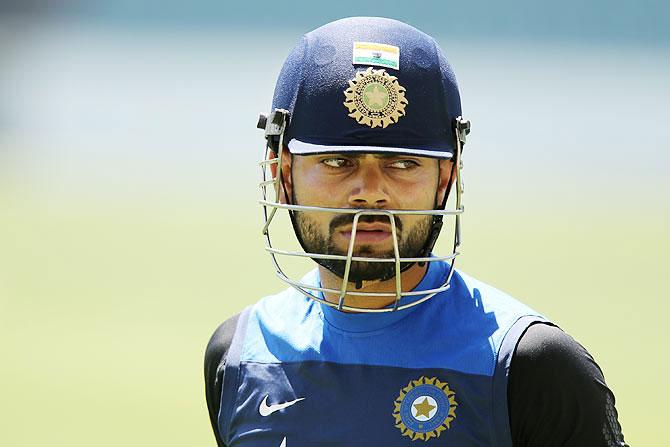 Virat Kohli
It was imperative that these players get on the park and pay tribute to Phil Hughes and his family, and start the healing process. They need to take their mind to cricket and now we can start to move on from those tragic events. It has been very good, an excellent Test match," Taylor said.
"We did see a little bit of aggressive antics on the field but it hasn't been that bad. Both sides are competitive and that showed," he added. But the retired Australian cricketer also had a few words of wisdom for the future Indian captain.
"Virat has been good in the field but they only took 12 wickets in two innings. So that's a concern for him, and the team management, that in neither innings Australia were bowled out. They declared twice.
"Even so, what I really liked was that he didn't allow things to drift and continued to try out new things all the time. His future as Indian captain though will be decided how he can handle those combative moments.
"He is very competitive and there is nothing wrong with that. But at times as captain you have to be the mediator and negotiator. So that will be something he will have to work on as he goes on ahead in his career as the Indian captain," he opined.
'Clarke is perhaps the best tactical captain in the world'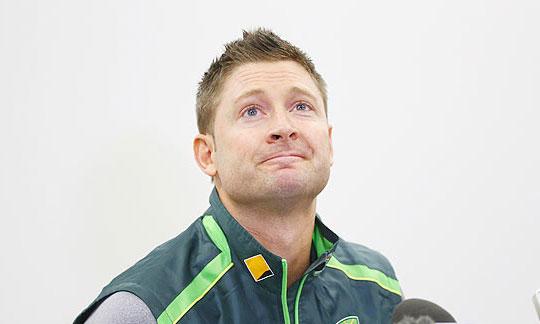 Australian Captain Michael Clarke. Photograph: Getty Images
Talking of captains, Australian skipper Michael Clarke has been ruled out of the series with a right hamstring injury that he suffered on the final day of the Test. He went on to state that he feared for his playing days. It is a worrisome thought for Australian cricket ahead of the ODI World Cup.
"I have thought for a number of years now that Michael Clarke is perhaps the best tactical captain in the world.
"It will indeed be a big loss that he is not playing in the series now. It also puts pressure on whoever takes over." Brad Haddin is in line but if he has to bat, keep wickets and lead the side at the same time. That's a lot of pressure on him as a player.
"Clarke has been putting pressure on himself and he was very keen on playing in Brisbane because India are going to be a hard opposition. And Australia will want their best eleven on the pitch," Taylor signed off.