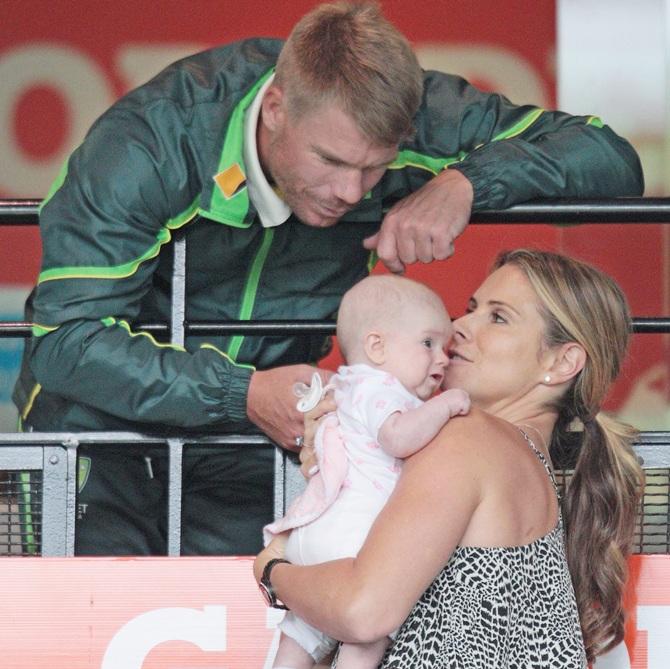 David Warner of Australia speaks to fiancee Candice Falzon as she holds their daughter Ivy Mae. Photograph: Scott Barbour/Getty Images
Bad weather interrupted the resumption of play after lunch on the fourth day of the third cricket Test between India and Australia at the Melbourne Cricket Ground on Monday.
PHOTOS, Day 4: Australia lead India in Melbourne
India spinner Ravichandran Ashwin dismissed opening batsman David Warner for a quickfire 40, who was later seen with his family.
The 28-year-old was spotted at the stadium showering all his attention on his two-month-old baby daughter Ivy Mae and fiancee Candice Falzon.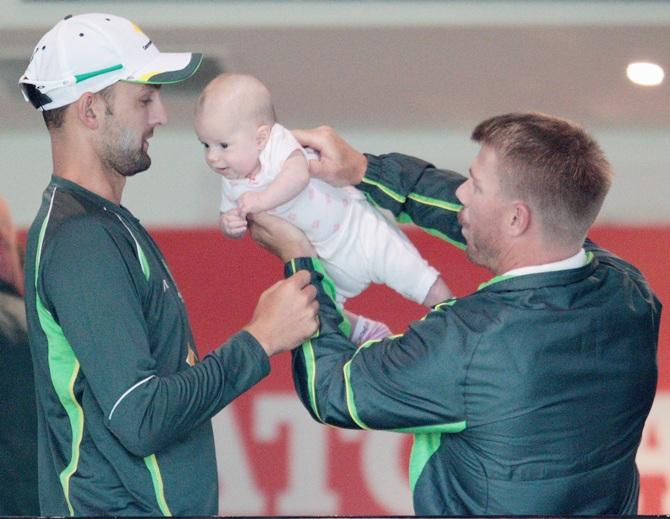 David Warner of Australia plays with his baby Ivy Mae Warner as Nathan Lyon looks on. Photograph: Scott Barbour/Getty Images
The sportsman was seen doting over the tiny tot.
During the lunch break, wind swept the MCG followed by light drizzle. The ground staff pitched a proper tent over the pitch, digging nails into the ground to keep the covers intact.
Australia were 90 for one in their second innings at lunch after India's first innings folded for 465 early in the morning.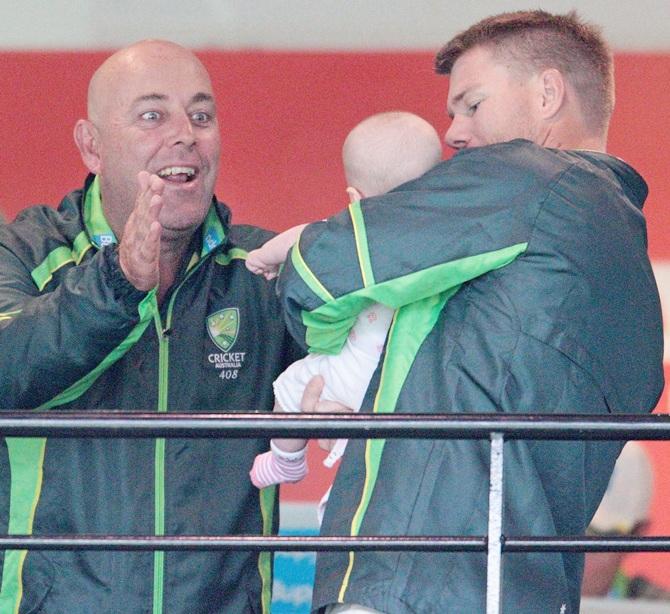 Darren Lehmann, left, the coach of Australia and David Warner of Australia play with Warner's daughter Ivy Mae during a rain delay. Photograph: Scott Barbour/Getty Images
Former Ironwoman Candice has supported her husband, David Warner and she did not hesitate to take their daughter, to cheer him on at the MCG.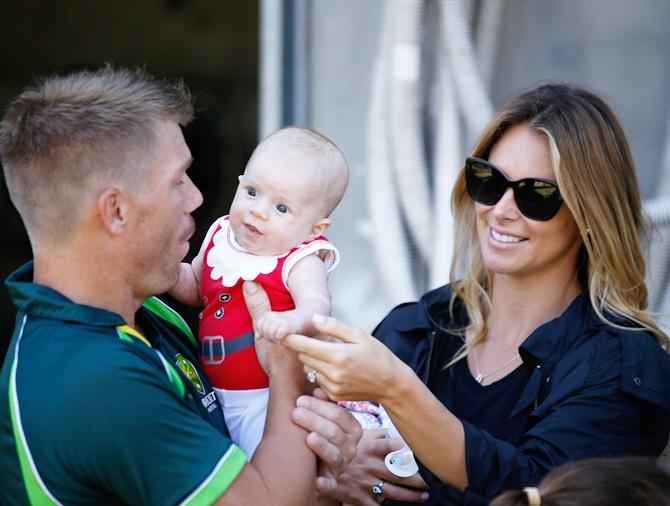 David Warner and partner Candice Falzon with their daughter Ivy are seen during an Australian nets session at Melbourne Cricket Ground. Photograph: Darrian Traynor/Getty Images
Candice Falzon also tagged their baby along during the nets session.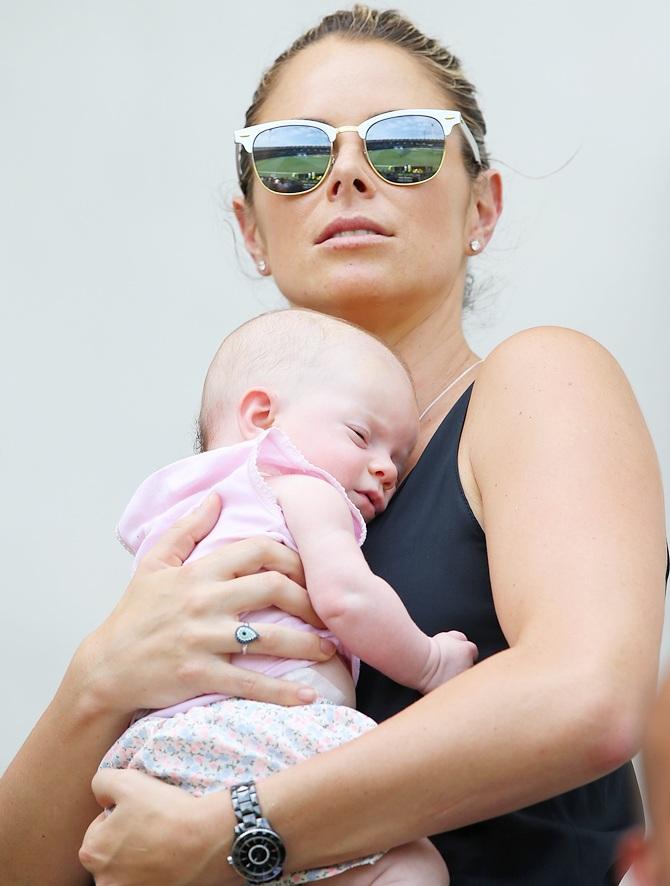 Candice Falzon, Australian Professional Ironwoman and fiancee of David Warner of Australia kisses their daughter Ivy. Photograph: Chris Hyde/Getty Images
Candice, 29, looked very happy as she held on to their adorable baby, watching from a private box in Brisbane too.