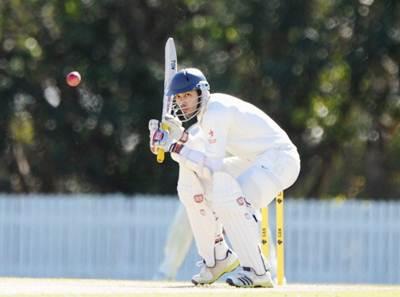 Wicketkeeper-batsman Naman Ojha is named in the squad for India's Test tour of Australia for just one match. He will return after the opening game at Brisbane.
"What we have announced today was basically not a 19-member squad, it was 18. For the first Test, Naman Ojha has been added as a replacement of M S Dhoni in case there is a need for a second wicketkeeper. As soon as the first Test is over and Dhoni joins the team, Naman Ojha will come back," Board of Control for Cricket in India secretary Sanjay Patel said after Monday's selection committee meeting.
Also read: Test squad for Aus: More ain't the merrier!
On the decision to rest Dhoni for the first Test, beginning December 4, he said: "Dhoni is suffering from a thumb injury. He is on the right track. It has been further decided to rest him for one more Test, so that everything is fine. It was suggested by his physicist and doctors and after that this decision was taken It is a right thumb injury."
Patel explained why some fringe players were included in the squad for the last two One-Day Internationals of the series against Sri Lanka.
- Figure out India's Test squad for Australia
"We discussed a lot about future strategies for the World Cup and whom we wanted to try. After that it was decided to try and test fringe players in the last two ODIs. That was the prime focus for this meeting."
Asked about the exclusion of Wriddhiman Saha from the squad for the last two ODIs against Sri Lanka, Patel said, "There is nothing wrong with Saha but we wanted to give chance to other players and test them before the World Cup. Saha is a very good wicketkeeper.
"Either of Ambati Rayudu and Robin Uthappa can play as wicketkeeper in the last two matches," he said.
He also said Ishant Sharma will travel with the team to Kolkata and Ranchi for the last two ODIs despite him nursing an injury.
"He is under physio guidance and rehab. He will travel with the team and the physios can take care of him. He is definitely going to travel with the team but is not part of the team as such. For training part and all it has been decided that he should travel," said Patel about Ishant, who bowled just four overs due to stiffness in his back in Sunday's third ODI in Hyderabad.
Image: Naman Ojha of India 'A' bats during the Quadrangular Series match against Australia 'A' at the Allan Border Field, in Brisbane, Australia, on July 7, 2014.
Photograph: Matt Roberts/Getty Images