Durham paceman Graham Onions has been called into the England squad as bowling cover ahead of the fourth and final Test against India starting at The Oval on Thursday.
The call follows a minor leg injury to James Anderson and the failure by Chris Tremlett of a fitness test due to an ongoing back injury.
Anderson has experienced tightness in his right quadriceps following England's crushing win over India in the third Test at Edgbaston and will continue to be monitored.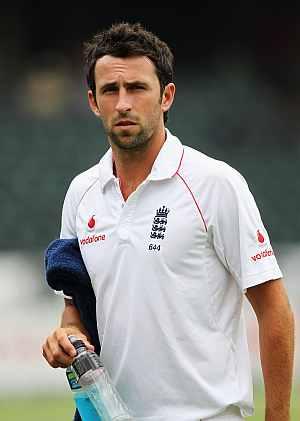 But national selector Geoff Miller told the English Cricket Board website: "Unfortunately, Chris Tremlett has failed a fitness test and won't be available for selection, despite showing strong signs of recovery over the past few days.
"Chris's absence in conjunction with what appears to be a minor injury concern with Jimmy Anderson has led to a call-up for Graham Onions as precautionary bowling cover.
"We are hopeful that Jimmy will overcome this niggle by Thursday but more time is required before a decision on his availability can be made conclusively.
"Steven Finn is obviously in the squad and he is now joined by Graham Onions who has been in good form for Durham since returning from a back injury at the start of the season."
have become the top-ranked test nation since taking a 3-0 series lead against India with their victory at Edgbaston Saturday.