India skipper Mahendra Singh Dhoni has been drawing flak for his captaincy after the back-to-back Test defeats to England but his admirers for calling Ian Bell back from being ruled run-out has only been swelling, with veteran Australian batsman Ricky Ponting joining the list.
Ponting, who is now in Sri Lanka for a full tour, was impressed with Dhoni's sportsmanship during the second Test at Trent Bridge, when the England batsman walked off believing it was tea and was then run out.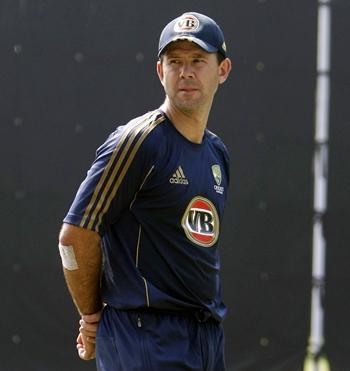 "The right outcome has been met (with Bell's recall), which is what you want to see in the game. That's a good sign for international cricket," Ponting said.
Ponting reckoned that Dhoni is a different captain than Anil Kumble who led the Indian side during the acrimonious tour of Australia in late 2007 and early 2008, which was marred by the racial row involving Harbhajan Singh and Andrew Symonds.
"From the outside Dhoni has always been pretty willing to play the right way," Ponting said.
"Four years ago there was a different captain and he had a fair bit to say about different things. I thought he was way out of line with some of the things that he said," said the former Australian captain.
Ponting said Australia's home series against India, starting December, will still be a closely contested one despite his side's decline in the recent past.
"I think they're a lot different when they play us and Dhoni himself has made that pretty clear. He says he's a walker against everybody except Australia. We'll wait and see how they go out here. It will be a good contest," he said.
"Every contest we've had against them for 10 years has been a good contest, whether it was Twenty20, one-day or a Test match, it's been great cricket."