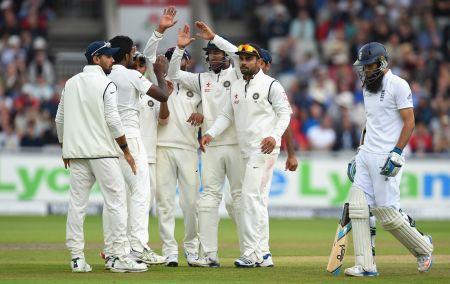 Pakistan vaulted into third position in the Reliance ICC Test Team Rankings, its best Test ranking in seven years, following the conclusion of its series against Australia in Abu Dhabi on Monday.
Pakistan, who defeated Australia for its first series win in 20 years, leapfrogged England, Sri Lanka and India into third position after the feat earned it seven ratings points.
This is Pakistan's best Test rankings since it claimed third position in January 2007 following the series in South Africa, which the home side won 2-1.
In contrast, Australia retained second position on the Test table, but, after conceding six ratings points, the gap with number-one ranked South Africa opened to seven ratings points.
Australia had entered the series in second position, on 123 ratings points, while Pakistan started in sixth position, on 96 ratings points.
As the rankings system is weighted to reflect this difference, the 2-0 series results means Pakistan benefitted and Australia has suffered.
Pakistan now take on New Zealand in a three-Test series, which starts November 9 in Abu Dhabi, while Australia lock horns with India in a four-Test series, which begins in Brisbane on December 4.
As per a January 2012 decision of the ICC Board, which was aimed at promoting Test cricket, US $1.34 million will be distributed amongst the sides that claim the top four positions at the annual cut-off date of April 1, 2015. With 2015 being the ICC Cricket World Cup 2015 year – the event will be staged from February 14 to March 29 -- the cut-off date for 2015 is January 7, when the final scheduled Tests finish in Sydney and Wellington.
As such, the side that tops the Test table as on January 7 will receive US $500,000 as well as the iconic mace. The side that finishes second will collect US $390,000, while those finishing third and fourth will get richer by US $280,000 and US $170,000, respectively.
Reliance ICC Test Team Rankings (as on 3 November, after the conclusion of Pakistan-Australia Test series):
1. South Africa (124 points)
2. Australia (117) (-6)
3. Pakistan (105) (+9)
4. England (104)
5. Sri Lanka (101)
6. India (96)
7. New Zealand (93)
8. West Indies (75)
9. Zimbabwe (39)
10. Bangladesh (19)