'Hundred is just a milestone, but you have to look at it from the team's perspective as well. I want to get big hundreds for the team.'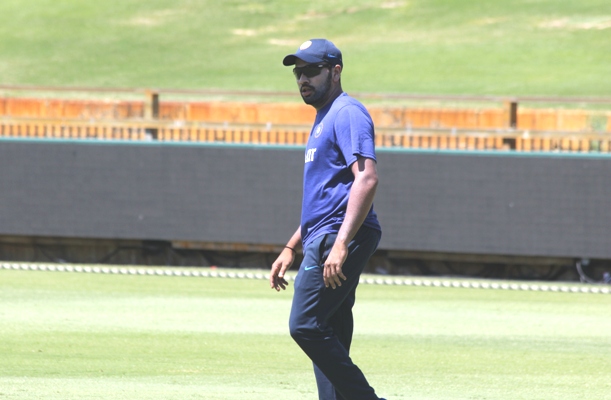 IMAGE: India's Rohit Sharma during a training session. Photograph: BCCI
His last three international hundreds having ended up in a losing cause, Rohit Sharma feels scoring tons of runs hardly matters if the team does not win.
The dashing Indian opener smashed his way to an unbeaten 171 in the first ODI against Australia in Perth on Tuesday, but the home team comfortably won by five wickets.
"It was a great knock and it is always important to start the series on a positive note. (But) it was disappointing in the end not to be on the winning side because that is what matters at the end of the day. How many runs you score doesn't matter if your team doesn't end up winning," Rohit told bcci.tv.
"Personally, it was important that I could get the team off to a good start and then carry on the momentum from there. That is exactly what I did."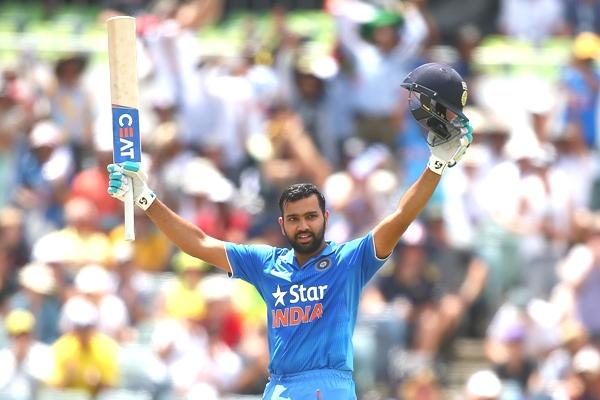 IMAGE: India's Rohit Sharma celebrates his century in the first ODI against Australia in Perth. Photograph: Paul Kane/Getty Images
Known for scoring big hundreds in the 50-over format, Rohit, whose 106 in the first T20 and 150 in the first ODI of the recent series against South Africa were also in a losing cause, is happy that he is carrying on the good work after getting a start.
"We always talk about this in our team meeting that one batsman needs to carry on and bat as long and deep as possible. One set batsman batting till the end makes a huge difference. I feel I have been doing that of late. I have been getting past 100 and then trying my best to get bigger scores after the century.
"Hundred is just a milestone, but you have to look at it from the team's perspective as well. I want to get big hundreds for the team."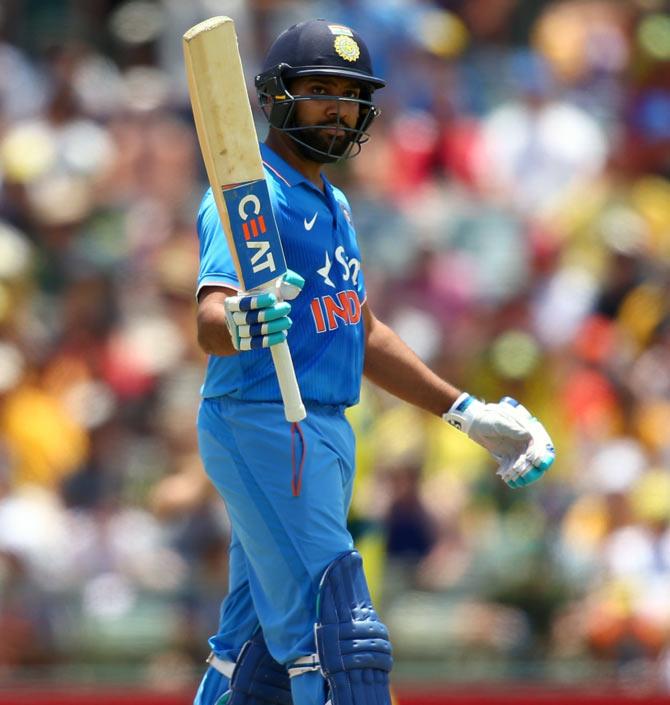 IMAGE: India's Rohit Sharma acknowledges the appreciation after his century in the first ODI against Australia in Perth. Photograph: Paul Kane/Getty Images
On bouncy Australian tracks, the key to success is playing with soft hands and the Mumbai batsman said he is doing exactly that.
"It is something that I have been doing of late, which is to assess the situation initially and then accelerate. With two new white balls from both ends end, it does do a little bit, especially here in Perth, there is a bit of extra bounce. As a batsman, it is important to analyse what is happening.
"You have to be wary of such factors and shot selections become very important. I had a certain game-plan in my head and I was trying to execute it. Once I got into my zone, it was important to carry on and make it big from there. I wanted to get the team to a good total."
The batsman added that the team "needs to see where we went wrong".