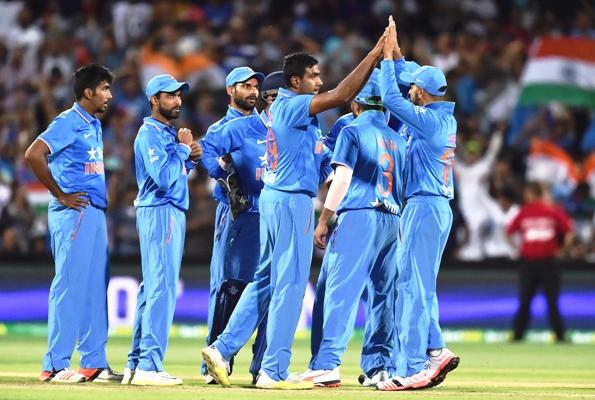 IMAGE: Ravichandran Ashwin of India celebrates after taking the wicket of Shane Watson of Australia during the Twenty20 match in Adelaide. Photograph: Daniel Kalisz/Getty Images
After a lackluster ODI series, the Indian spinners came into their own in the opening T20 against Australia in Adelaide, with Ravichandran Ashwin and Ravindra Jadeja bagging two wickets apiece.
This has elicited praise from former captain Sunil Gavaskar, who has lauded the duo for the turnaround.
"The difference that you could see is the angles that they were bowling," explained Gavaskar.
"While they make little bit of adjustment to the length again, where they bowled a much fuller length, which can be driven," he continued, adding, "That is the little adjustment of foot and a half that you need to make.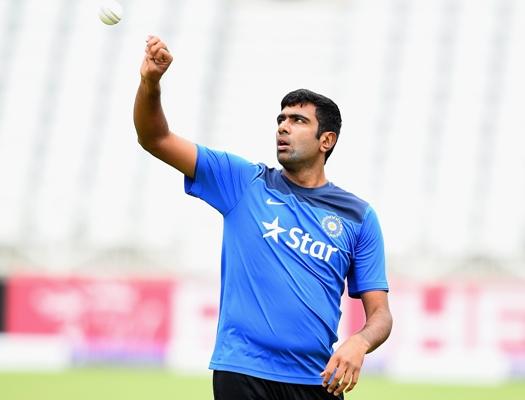 IMAGE: Ravichandran Ashwin of India during a practice session. Photograph: Getty Images
"Also the line that they bowled, like Ashwin going round the wicket and bowling just a little across toward the off stump and making it difficult for the batsman to connect.
"They must have thought long and hard about it and you have got to compliment the support staff.
"The bowling coach, who I am sure would have worked very hard in the last few days to bring Ashwin back to his best," he said.