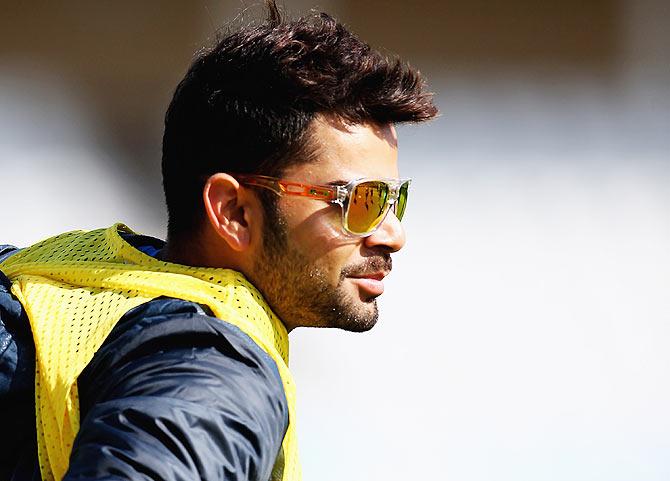 Virat Kohli of India looks on during a India nets session. Photograph: Matthew Lewis/Getty Images
Zimbabwe coach Dav Whatmore says Virat Kohli is one of the few players who have realised their potential after showing initial promise but the young India Test captain still has a long way to go.
Whatmore was the coach of the India Under-19 team when Kohli and Ravindra Jadeja were emerging as the next batch of India prospect. Come Saturday, Whatmore will be trying to stop Kohli from demolishing his inexperienced bowling attack but that did not stop the former World Cup winning coach of Sri lanka from being liberal in his praise for the two players.
"Like with any young player, when you are involved with their (Kohli, Jadeja) development, it's always nice to see their progress. To be honest, I was only with them for a short period of time and the time I spent there was totally enjoyable," Whatmore told media on the sidelines of Zimbabwe team's practice session at the Eden Park.
"It wasn't difficult to see that they had the potential to go on and it's very pleasing to see that they have realized that potential but you know, there's still more to do."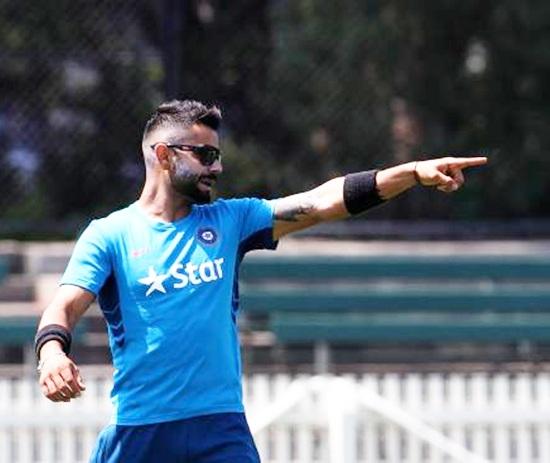 Indian player Virat Kohli during the practice session. Photograph: Vipin Pawar/Solaris Images
Whatmore did not give too much importance to Kohli's volatile temperament which has been much discussed of late. For Whatmore that's an extension of his confidence as he can match his aggression with performance.
"Well, he's (Kohli) confident lad and he was confident also as an U-19 captain. There are plenty of examples of confident young players, who don't follow up and follow through but he (Kohli) certainly has," said Whatmore, who was the chief coach of the Kohli-led India colts side that won the junior World Cup in 2008 in Kuala Lumpur.
Whatmore has an enviable record against India as an opposition coach in World Cups over the years. Whatmore was the coach when Sri Lanka hammered India twice during 1996 edition while he was in-charge of Bangladesh in 2007 when Rahul Dravid's team had shock first-round exit.
But the Australian did not give much importance to that statistical information as Zimbabwe has failed to qualify for the second round.
"Maybe that's a statement of fact but that's about it, you know. Everything is different now. This is also a fact that this will be the first World Cup, where I am not into the second round so that doesn't automatically follow it," he said as disappointment was writ large on Whatmore's face.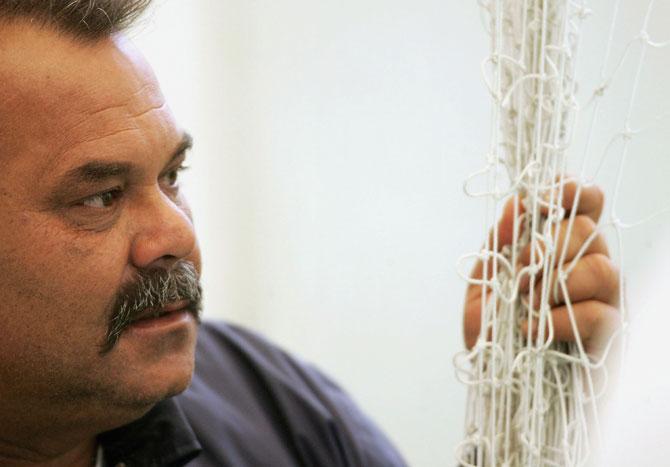 Dav Whatmore. Photograph: Tom Shaw/Getty Images
Whatmore is very impressed with the current Indian team which he feels is better than some of the earlier teams.
"It is completely different to earlier teams. It is a team that is bowling the opposition out regularly, and that's been a big plus point for India. Their batting has never been in question but what was needed was a good strong bowling performance and they've done that," Whatmore summed up India's campaign in a nutshell.
Although Zimbabwe failed to qualify for the knock-outs, the 61-year-old feels that the team has potential to do well.
"Your experiences with Zimbabwe and your future with them I've been with this team on a day-to-day basis and I have a lot of experience in working with teams and I can honestly say that the potential that exists with this Zimbabwe team is exciting.
"We have got a number of players who make this team really strong because of what they offer in terms of their all-round ability. The only problem we face really is that they haven't had enough matches."