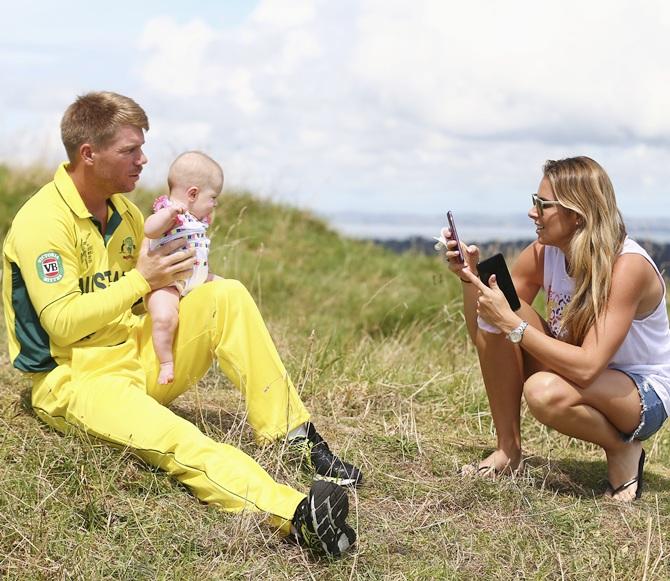 David Warner of Australia, his fiance Candice Falzon and their daughter Ivy, take photos during a portrait session at Mount Eden. Photograph: Ryan Pierse/Getty Images
Swashbuckling opening batsman David Warner used to assist regular driver of the Australian cricket Institute's van in Brisbane before attaining international recognition as an explosive batsman.
- The World Cup, as never before on Rediff.com
- VOTE: Who will win the 2015 World Cup?
Recalling Kerala cricket team's 45-day camp in Brisbane in 2008, the United Arab Emirates batsman Krishna Chandran said that Warner used to talk about cricket, claiming it was only later they realised that he was a cricketer and was also occasionally helping out the regular driver of the institute's van, Gulf News reported.
Chandran further said that one year later, they were all shocked to see the same man pad up and walk out to bat for Australia.
Warner has amassed 3,133 runs at an average of 48.20 in 36 matches for Australia, including twelve centuries.
Tendulkar, Lara catch up in Australia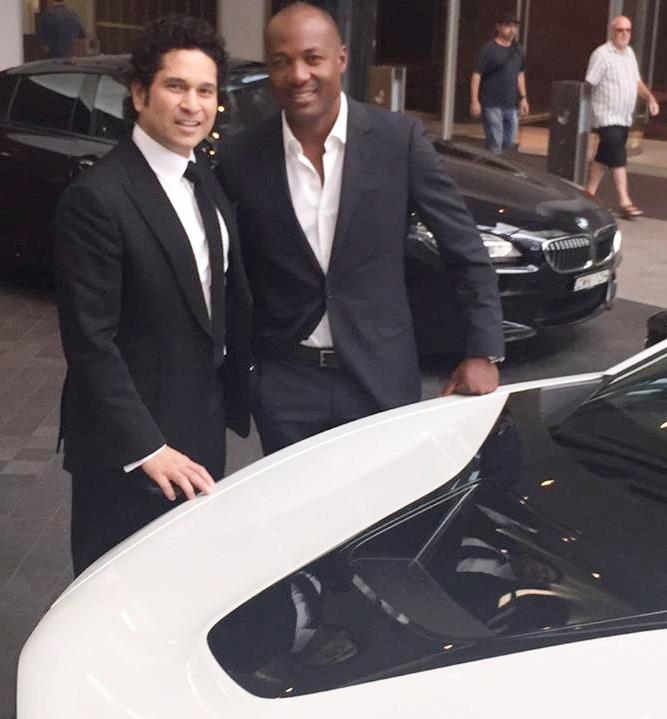 Sachin Tendulkar and Brian Lara. Photograph: Facebook
Batting greats Sachin Tendulkar and Brian Lara revel in each other's company and it was no different when they met during the ongoing cricket World Cup in Australia.
The two legends, who share more than 55,000 international runs, took out time to catch up here. Tendulkar posted a photo with Lara on Facebook, attracting close to 300,000 likes in less than three hours.
Jeffrey Archer to Team India: Don't be Bollywood stars!
Inked! Kohli & teammates' obsession with tattoos
The photo caption read: "It was lovely catching up with Brian Lara in Australia".
Imran Tahir asked to 'stroke pet camel'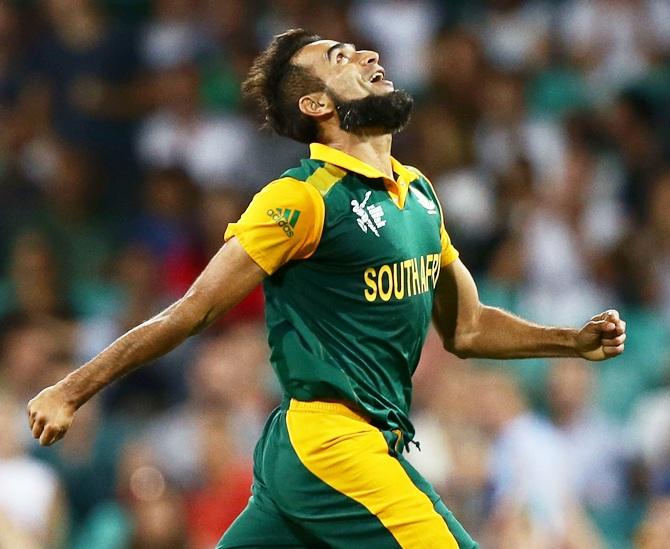 Imran Tahir of South Africa. Photograph: Matt King/Getty Images
Pakistani-decent South African spinner Imran Tahir was reportedly subjected to a not so friendly incident during his side's overwhelming 201-run win over Ireland at the Manuka Oval on Tuesday.
South Africa's 201-run win over Ireland on Tuesday was marred by an incident involving a member of the crowd and Tahir. It has been reported that a man watching the match allegedly shouted out at the naturalized South African bowler that why doesn't he go and stroke his pet camel.
Tahir, who finished with bowling figures of 0-50 in his 10 overs, was fielding on the boundary when the incident took place, Sport24 reported.
The leg break bowler reportedly alerted security authorities of the incident immediately, but only let the man off with a warning and allowed him to continue watching the match.
South Africa cricket team management also deemed the behaviour to not be of a derogatory nature and have not taken any further action, the report added.
Are you watching the World Cup? Please share your videos, photos and comments here