A selection of musings from around the cricket World Cup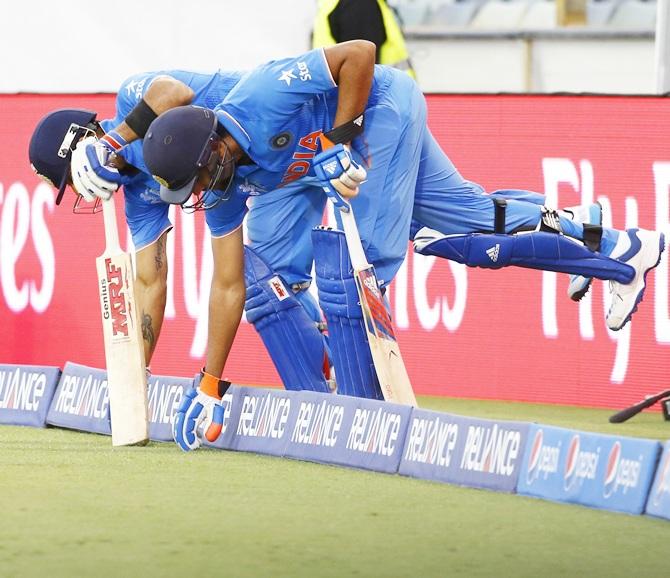 Virat Kohli, left, and Rohit Sharma touch the grass in synchronisation before they step back out onto the field to resume their innings. Photograph: David Gray/Reuters
In an otherwise strong campaign, India will be wary of the fact that their openers have struggled to come out firing and are time and again being bailed out by others down the order.
Why England is team of tournament, so far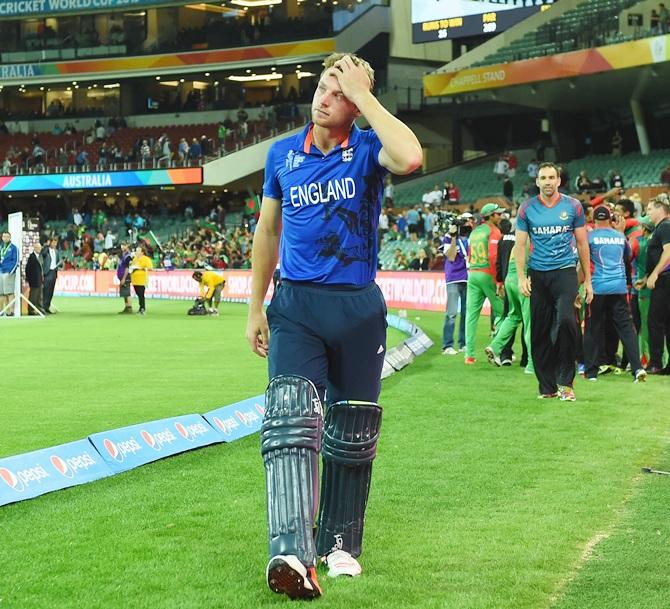 England vice captain Jos Buttler looks dejected as he leaves the field after the match against Bangladesh at Adelaide Oval. Photograph: Shaun Botterill/Getty Images
There can be no doubt about the team of the tournament up to the end of the qualifying round and ahead of the World Cup quarter-finals which begin on Wednesday.
- VOTE: Who will win the 2015 World Cup?
- Don't Miss! The Rediff Cricket Show
- The World Cup, as never before on Rediff.com
Not Australia, even though they have awesomely powerful batting and the leading wicket-taker to date in Mitchell Starc (16), and have every box ticked except that of an attacking spinner.
Pakistan revival shows their unpredictability can be positive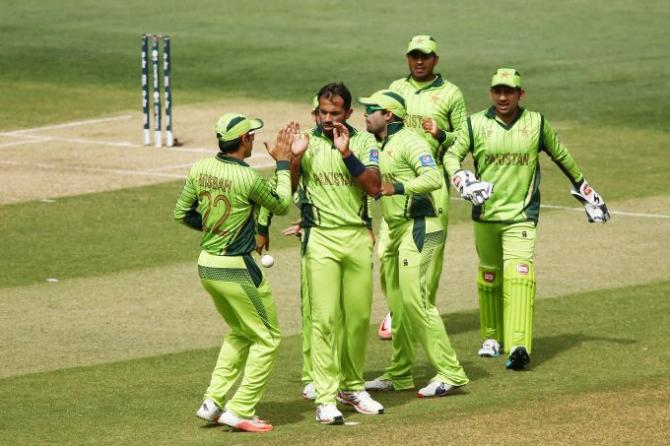 Wahab Riaz of Pakistan is congratulated by teammates during the World Cup match. Photograph: Morne de Klerk/Getty Images
It wasn't quite the panic stations of 1992, when they won only one of their first five matches, but Pakistan's revival at this World Cup has reiterated the team's long-term trait of confounding expectations.
"Over a long period of time . . . Pakistan have been up and down with their cricket and that's often spoken about in team meetings, [that] you really know what Pakistan team is going to turn up," Australia fielding coach Greg Blewett said on Monday, ahead of Friday's quarter-final at Adelaide Oval.
No point playing if World Cup reduced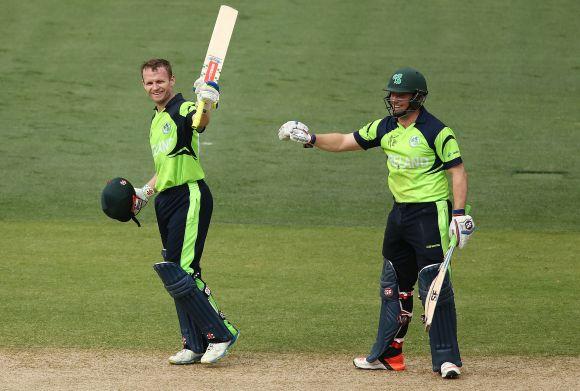 William Porterfield of Ireland celebrates reaching 100 runs congratulated by teammate Gary Wilson of Ireland. Photograph: Morne de Klerk/Getty Images
William Porterfield, the Ireland captain, has questioned "the point in keeping going" for Associate nations if the ICC does not reverse its decision to cut the next World Cup to 10 teams.