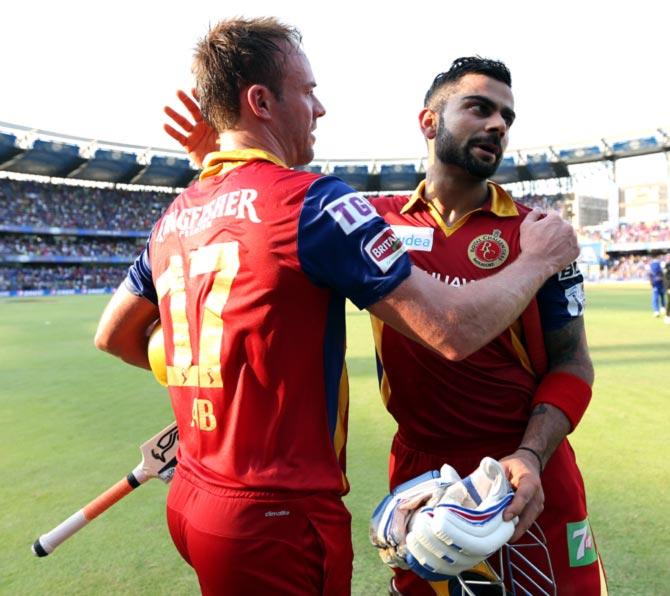 Royal Challengers Bangalore legends AB de Villiers and Virat Kohli are known to be good mates.
The two have produced some memorable knocks for the franchise over the years, strengthening their bond.
But de Villiers took time to warm up to the 'flamboyant', young Kohli, whom he met for the first time in 2011.
Speaking of his first encounter with Kohli, de Villiers told Chris Gayle on an RCB podcast, "I've heard this question before. I'm going to give an honest answer. I thought he was quite cocky when I met him for the first time. He had this hairstyle going and he was quite flamboyant.
"But the minute I got to know him better as a human, I think he had a barrier around him when I met him for the first time, that barrier opened up. Lots of respect after that first meeting. He is a top man but my first impression was like 'woah'," the South African legend added.
De Villiers, who joined RCB in 2011, went on to establish a strong rapport with Kohli and for almost a decade together the duo carried the team on their shoulders through the highs and lows.
De Villiers announced his retirement from all formats of cricket in November 2022.
RCB will begin their IPL 2023 campaign on April 2 against Mumbai Indians at M Chinnaswamy Stadium.