He created a flutter by claiming that Sri Lankan players have been fixing matches since 1992 but former captain Hashan Tillakaratne on Tuesday refused to divulge the names of those cricketers, saying he would make the revelations only to the ICC.
"I stand by my comments about match fixing but can't reveal names for my safety. I made the statement in good faith and I will reveal the names to the ICC," Tillakaratne said in Colombo.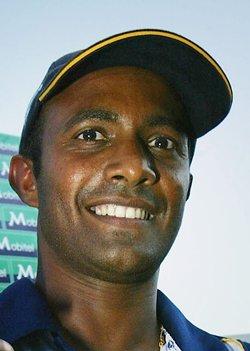 At a television chat show last week Tillakaratne said match-fixing existed in Sri Lankan cricket since 1992 and he would reveal the names soon.
"I can tell this in agreement with my conscience. Match fixing is not something that started happening yesterday or today. According to my knowledge, it happened since 1992. I say this with great responsibility," Tillakaratne had stated.
Sri Lanka Cricket asked the former captain to give proof for his allegations and even questioned the timing of his statements.
Sports minister Mahindananda Aluthgamage then instructed the police chief to conduct investigations into the allegations but he too asked Tillakaratne to furnish evidence.
"Hashan should show proof of match-fixing to the Ministry. I don't think any Sri Lankan player would do such a thing, they play for the country and they would never think of doing such a thing," he said.
Tillakaratne, currently a provincial politician from the main opposition United National Party (UNP), played 83 Tests and 200 one day internationals between 1989 and 2004. He captained the national team in 10 Tests.
Veteran players Mahela Jayawardene and Kumar Sangakkara asked Tillakaratne to back his allegations with proof.