Suspended IPL commissioner Lalit Modi has created a flutter by claiming that he was financing Aditya Verma's petition against BCCI President-in-exile N
Srinivasan and others in the IPL spot-fixing case.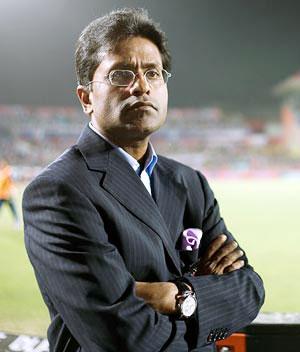 "I am financing the petition against Srinivasan and others. There's no harm in backing anybody who helps me," Modi told CNN-IBN.
"BCCI wants to sweep everything under the carpet," he said.
Modi's comments came after the Supreme Court earlier in the day questioned Srinivasan's conflict of interest as the BCCI president and owner of an IPL franchise Chennai Super Kings at the same time.
The court resumes hearing in the case tomorrow. Modi said Apex Court's intervention was a must to make cricket corruption free.
"It's a sad day in Indian cricket history. Money and muscle power has found its way into BCCI. SC intervention is the only way forward," Modi said.
Modi says he has no regrets not being part of cricket administration in the country as long as it is run by "crooks".
"I am happy to be banned. I don't have to sit on the same table with the crooks," he said.
Verma, who is secretary of unrecognised Cricket Association of Bihar (CAB), had filed the petition last year in the wake of IPL spot-fixing scandal.
Image: Lalit Modi