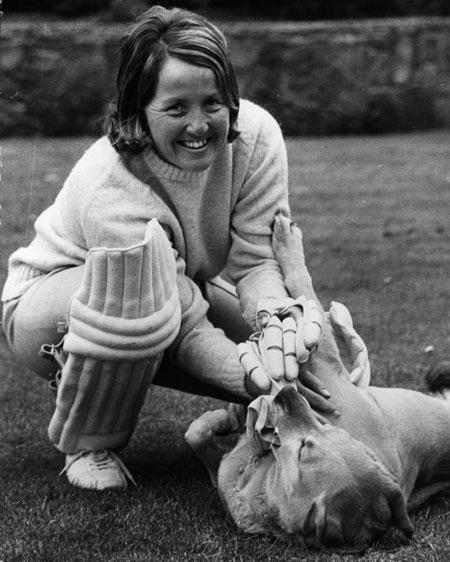 Rachael Heyhoe Flint, who captained England to World Cup glory in 1973, has died at 77.
Heyhoe Flint's death was announced by the Marylebone Cricket Club on Thursday, AP reported.
Heyhoe Flint represented England for nearly 20 years in 45 Tests and one-day internationals. "She was the first global superstar in the women's game and her overall contribution to MCC, cricket and sport in general was immense," MCC President Matthew Fleming said.
Heyhoe Flint was one of the MCC's first female members and was the first woman elected on to the club's full committee in 2004. The MCC are the guardians of the laws of cricket.
"She wasn't just a pioneer for women's cricket," British sports minister Tracey Crouch wrote on Twitter.
"She was a trailblazer for women in sport."
Image: English cricketer and sports commentator Rachael Heyhoe-Flint plays with her family's pet labrador
Photographer: Keystone Features/Getty Images