Rediff.com Reader Mayur Selarka sent us this picture from Nagpur airport where he encountered the spin wizard.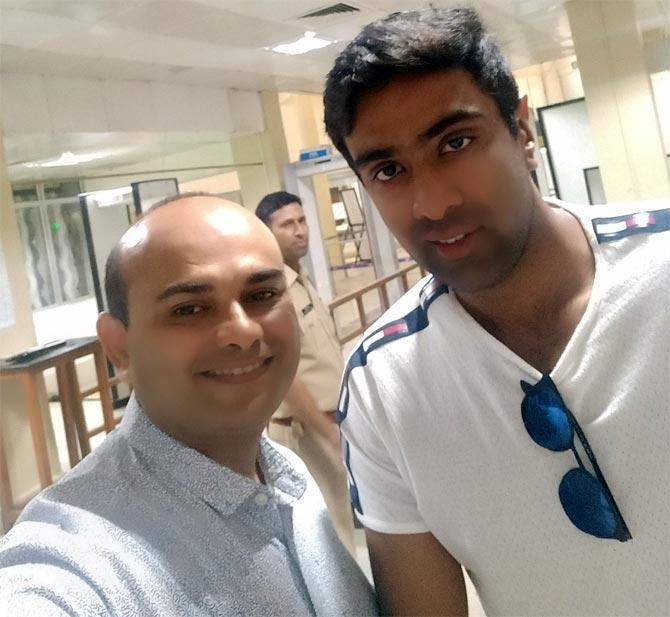 Ravichandran Ashwin was in Nagpur to play the Irani Trophy game -- Rest of India team versus Vidarbha, the Ranji Trophy champions.
Ashwin, who was a last-minute replacement for the injured Ravindra Jadeja, had a lousy game.
He picked up just one wicket in 43.3 overs as Vidarbha posted 800/7 in their first innings before the Ranji champs added the Irani Trophy to their collection this year.
Ashwin has an exciting challenge ahead as he captains Kings XI Punjab in the Indian Premier League, which begins April 7.
Thank you, Mayur, for sharing this picture.
If you meet cricket/sports personalities, please do mail the photograph or video to sportsdesk@rediff.co.in