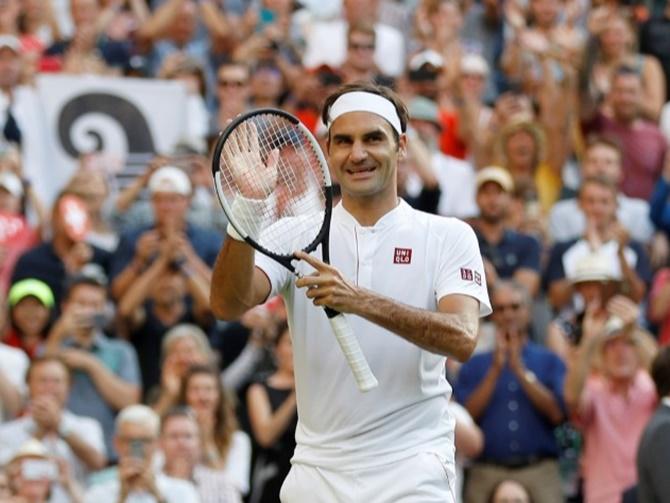 As Roger Federer chases a 21st Grand Slam title, it looks like he knows his cricket shots too.
After the Wimbledon Twitter account shared a clip that showed the Swiss appearing to use a cricket stroke to hit a loose ball during his match against Frenchman Adrian Mannarino.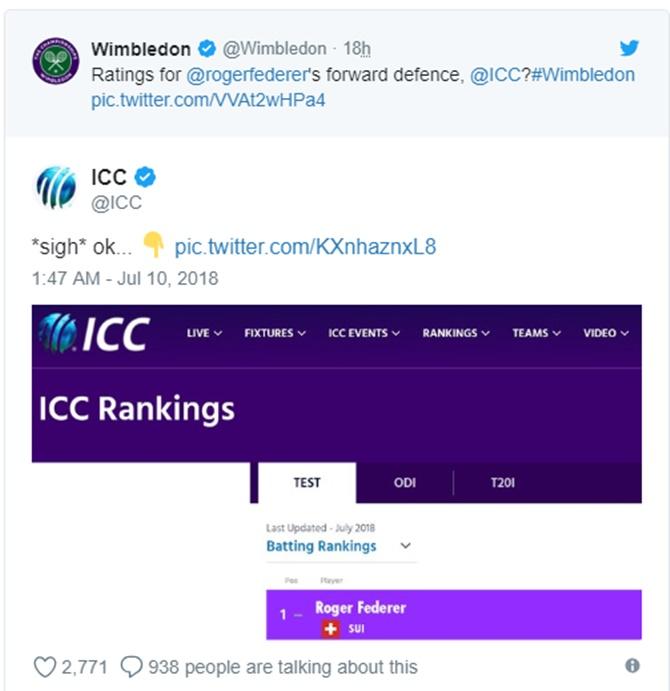 "Ratings for @rogerfederer's forward defence, @ICC?," Wimbledon wrote in a tweet with a video of the defensive shot.
Federer's pursuit of a record ninth Wimbledon title gathered momentum on Monday as he reached the quarter-finals with a 6-0, 7-5, 6-4 win over Mannarino but his cricket shot also was widely received.
The 36-year-old is more renowned for defending tennis titles than forward defences, but this dexterous left-handed shot displayed his innate sporting talent.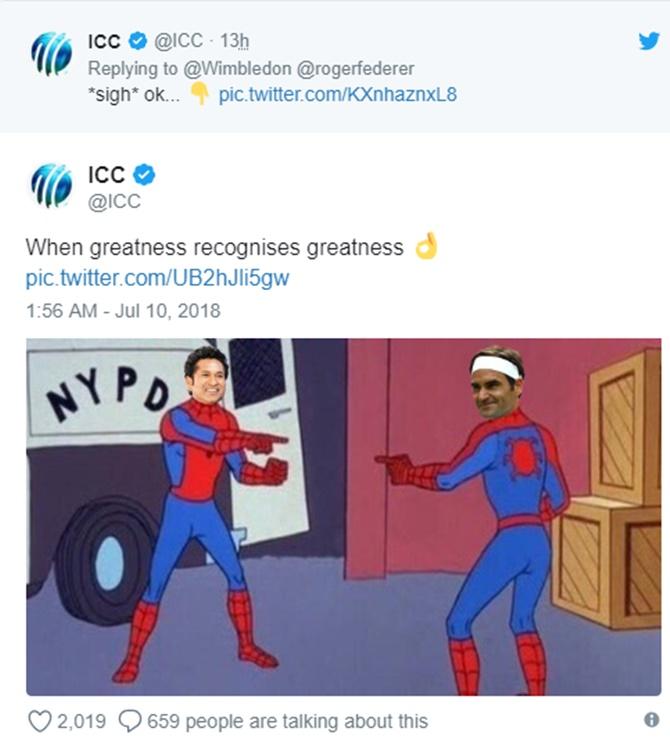 The ICC was quick to tweet Wimbledon back with a set of updated global batting rankings.
He might be world number two in the Association of Tennis Professionals (ATP) tour at the moment but ICC shared a screenshot of the Test batting rankings which showed the 20-time Grand Slam winner as the No 1 batsmen in the World.
The ICC even compared the Swiss to legendary batsman Sachin Tendulkar – with the help of a meme no less, describing the two as 'greatness'.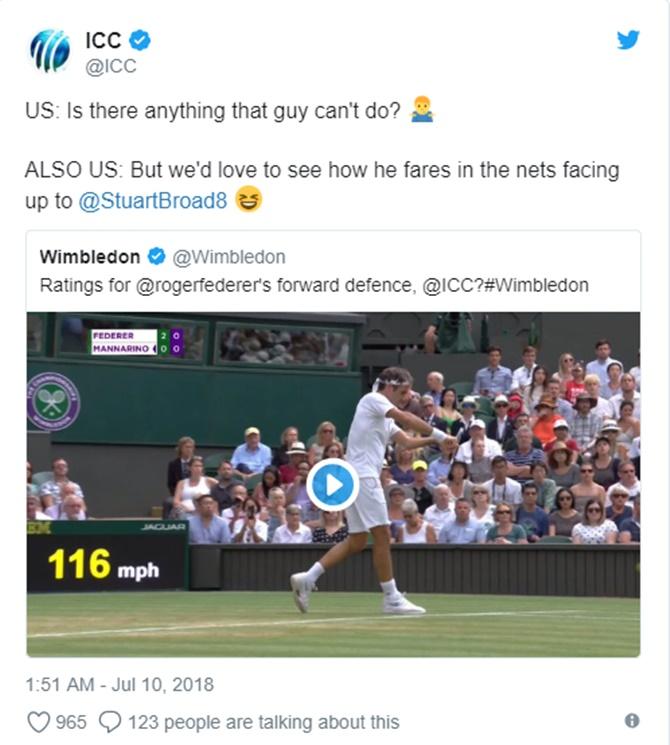 The ICC were also quick to query how the tennis champion might get on against a top bowler.
Stuart Broad versus Roger Federer – tennis versus cricket.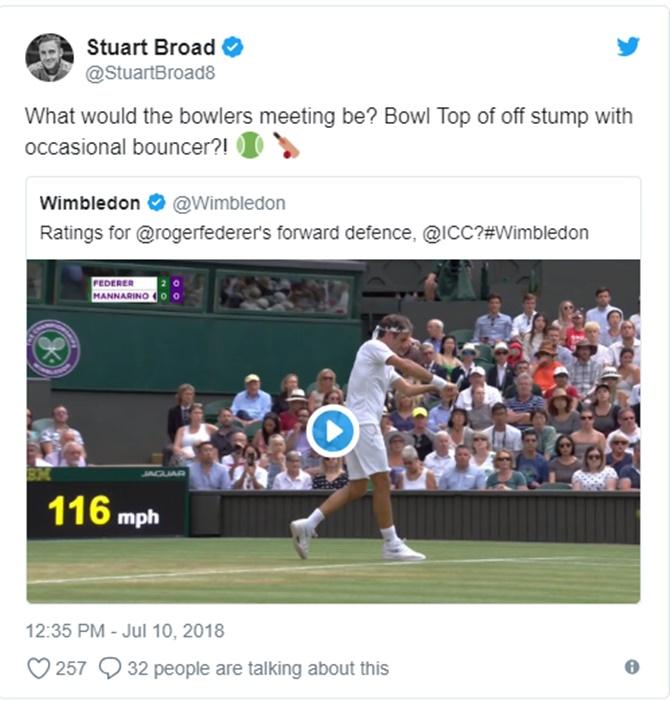 Even Broad tweeted.