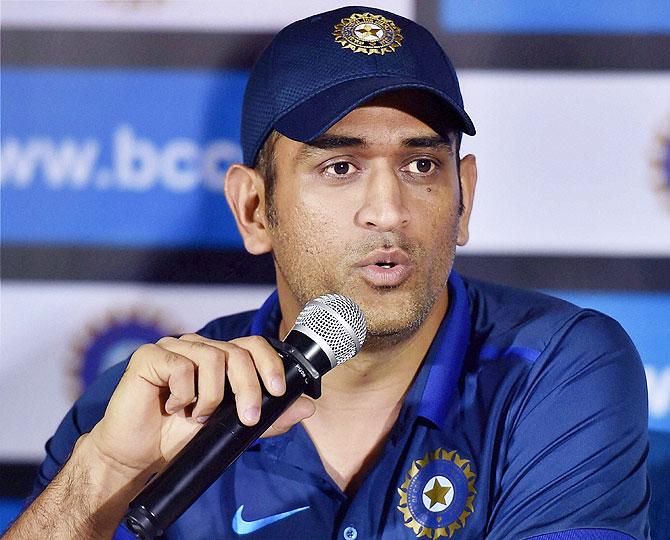 Former India captain Mahendra Singh Dhoni has become the highest individual income tax payer in Jharkhand for the financial year of 2017-18.
Dhoni paid Rs 12.17 crore income tax last fiscal which is the highest income tax paid by an individual in the Bihar and Jharkhand region.
The Indian wicket-keeper batsman paid Rs 12.17 crore income tax last fiscal, Rs 1.24 crore higher than the 2016-17, income tax official said on Monday.
"Dhoni had paid Rs 10.93 crore as income tax in 2016-17 but he was not the highest taxpayer in that fiscal," chief commissioner of Income Tax, Jharkhand region, V Mahalingam, said.
According to Forbes, Dhoni is the third highest earning cricketer after Virat Kohli and Sachin Tendulkar. Forbes India's list of the celebrities with highest earnings in 2017 has listed him at No 8 in the country with estimated earnings of Rs. 63.7 crore.
But in cricket, following his below-par showing with the bat in the ODI series against England, a lot of questions have cropped up about Mahendra Singh Dhoni's capabilities with the bat, especially looking at the 2019 ODI World Cup in a year's time.
At 37, the former captain is not getting any younger, but what is worrying everyone is the alarming dip in his batting stocks.
Dhoni's future once again became fodder for speculation after he sought the match ball at the end of the lost third ODI against England in Headingley, but coach Ravi Shastri quashed any such rumours.