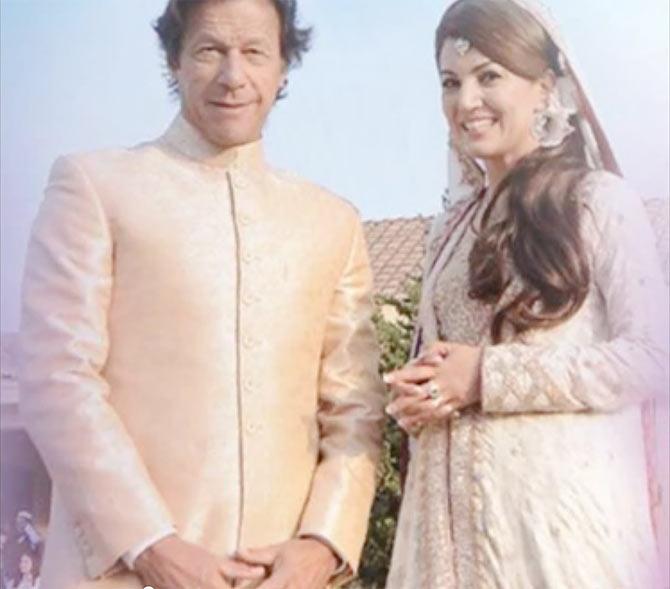 A video grab of Imran Khan and wife Reham on their wedding day.
Reham Khan, the newly wedded wife of former Pakistani cricketer Imran Khan, has opened up about secrets behind the latter's marriage proposal to her.
The British-Pakistani journalist said that she had an interview with the 62-year-old Pakistani politician that day, which was an 'unpleasant experience', and added that his marriage proposal was 'unromantic,' the Dawn reports.
- Imran Khan secretly marries former TV presenter
She said she did not believe that it was the interview that drove Imran to propose, as he had been 'thinking about it' and she felt that the politician didn't know her well enough.
She said that she saw herself as a private person.
The question that the PTI (Pakistan Tehreek-e-Insaf) chairman popped was not the standard 'Will you marry me?,' instead, he asked the full name of her parents, because he wanted to have someone to perform Anistakhara (a special prayer for determining the best course of action before a decision) to determine if she was the right woman for him.
The 42-year-old journalist accepted that she was shocked by his proposal, but gradually accepted it and married the former cricketer in January this year.