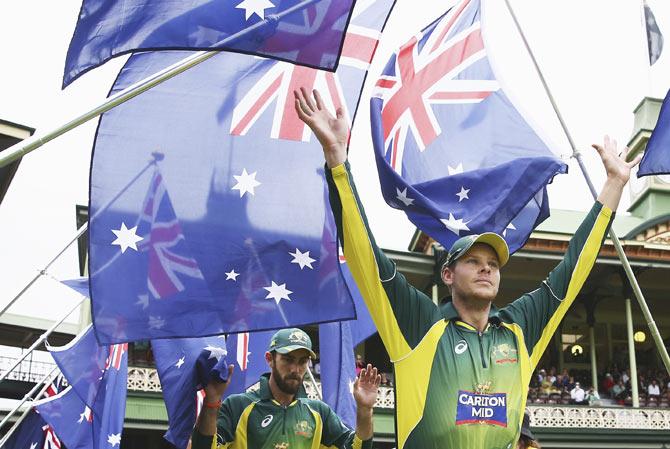 Steve Smith of Australia walks onto the ground during a One-Day International at Sydney Cricket Ground. Photograph: Ryan Pierse/Getty Images
Former Australian World Cup-winning skipper Steve Waugh has warned Michael Clarke's men not to bank on Steven Smith's golden run during the summer ahead of World Cup opener against England on Saturday in Melbourne.
Waugh, who ended his career with a remarkable 71 per cent winning ratio in 57 Tests as skipper, said that Smith had an exceptional start and one has to remember that sport is ups and downs, News.com.au reported.
Waugh further said that one wouldn't always be scoring runs or winning as a captain, adding that they didn't want to be too carried away with what he had been doing but he had led with incredible maturity for a young guy, the report added.
Smith has been in superb form as he smashed 1212 runs at 86 in the Test format over the past year including three matches as skipper during Michael Clarke's absence against India.