Sourav Ganguly showed his support to the under-fire former Australian captain at the launch of his autobiography titled 'A Century is Not Enough' in Mumbai on Wednesday.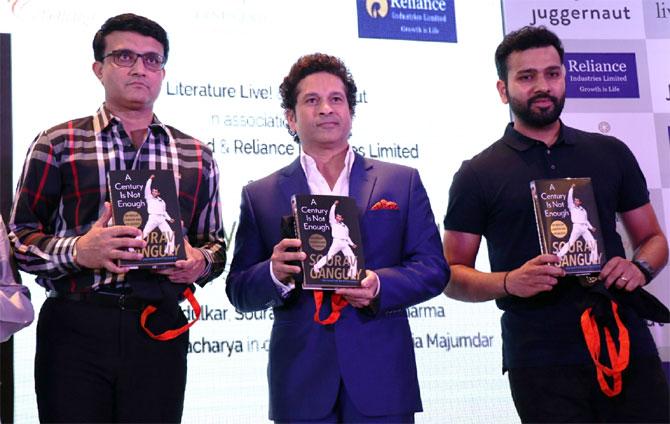 Former India skipper Saurav Ganguly on Wednesday backed Steve Smith, saying he sympathised with the former Australian captain and believed that whatever happened in the Cape Town Test was not cheating.
"I sympathise with Steve Smith. He is a fantastic player and hopefully he will come back and keep scoring runs for Australia, because I don't think it's cheating, actually I don't believe it is cheating," an outspoken Ganguly said after launching his autobiography titled A Century is Not Enough in Mumbai on Wednesday.
Smith and David Warner have been banned for one year for their role in the ball-tampering scandal in South Africa. Cameron Bancroft was handed a nine-month ban by Cricket Australia (CA).
"I just wish them (Smith, Warner and Bancroft) luck and hopefully they come back and play well. It's not right to call it cheating, and I wish them luck, and come back and (play) well," Ganguly later told reporters.
Smith had earlier on Wednesday said that he won't challenge the ban imposed by Cricket Australia, and later Bancroft and Warner also did the same.
Video: Afsar Dayatar/Rediff.com