Ganguly wants India to reverse losing trend in knock-out games of ICC events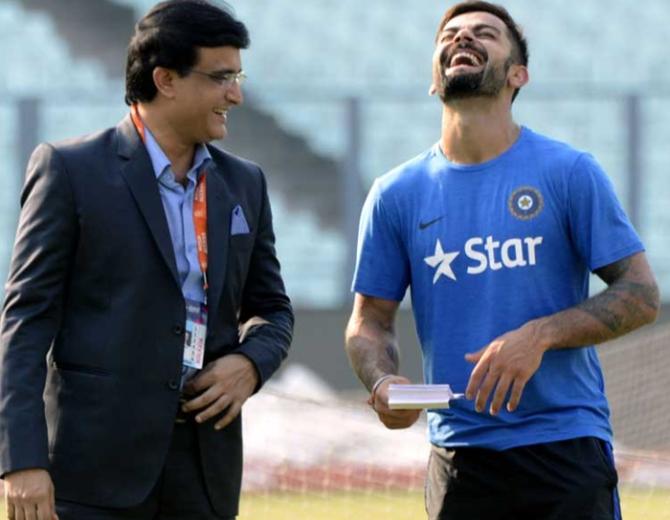 Former India captain Sourav Ganguly, who is set to be the new Board of Control of Cricket in India president, wants the Virat Kohli-led national team to reverse the trend of losing the knockout games in ICC events like the World Cups.
"India are a good team. I know they have not won a big tournament. But they play well in big tournaments except the semi-finals and the final. Hopefully, Virat can change it around. He is a champion player," Ganguly told reporters, in Kolkata, on Tuesday.
India have not won an ICC event since the 2013 Champions Trophy. The team finished runner-up in the 2017 Champions Trophy final after losing to Pakistan.
In the World Cup earlier this year, India were one of the favourites to win the title but ended up losing the semifinal to New Zealand.
In the 2016 World T20 held at home, India failed to go beyond the semi-finals.
Ganguly also said that they have a very young team and will work to the best of their ability.
"First, I think what makes me happier is that I get an opportunity when it is a tough situation, which gives me a tremendous amount of confidence and makes me feel like they have faith in me and my ability. So, that's what it is and I will work to the best of what I know," said Ganguly.
"I have got a very young team with Jay (Shah), Arun (Dhumal) and Jayesh (George). Jay and I are the most experienced. We will do it to the best of our ability. How we will do -- I do not know but there will not be any lack of efforts," added Ganguly.