In his new role as bowling coach in an academy in New Delhi, former Pakistan captain Wasim Akram will not only share reverse swing secrets with his wards but also teach them how to appeal aggressively to win close decisions without crossing the line.
Akram, who was on Monday named the Bowling Variation and Strategy Coach at the Gatorade Centre for Pace Excellence (GCPE), told reporters that his main object would be to help the youngsters grasp the nuances of the art of fast bowling.
"As a coach, my duty would be to tell the kids how to identify a batsman's weaknesses, especially when bowling on the flat, sub-continental pitches. I'll tell them about field setting, how to operate with the new ball and get the best out of the old ball, which the west calls reverse swing," Akram said.
"Besides, how to break a partnership and how to contain when situation so demands will also be discussed," Akram said.
The GCPE has TA Sekar as the Chief Technical Consultant and Ramji Srinivasan as the Chief Advisor, Sports Fitness.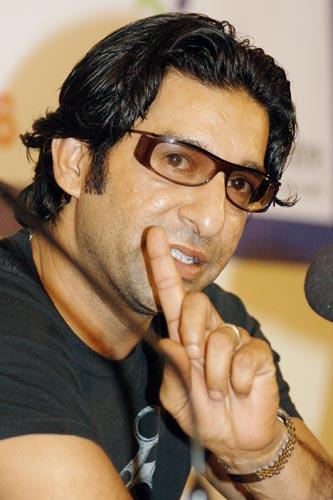 Akram was known for his spectacular, aggressive apeal which unnerved many a umpire and contributed to his tally of 916 international wickets.
The former left-arm pacer said he would also help the trainees develop appeal to win close decisions.
"I will teach them how to appeal that actually puts pressure on the umpire, of course without breaching law of the game," he said.
In the past, Akram faced the wrath of his countrymen when he offered to coach Irfan Pathan but the former Pakistan captain asserted he had no such fears when he joined the academy.
The left-arm pace great said he wanted to contribute to Pakistan cricket but the board back home never sounded keen. 
"See, I'm always ready to help young pacers, irrespective of their nationality. I've offered to help Mitchell Johnson, worked with Umar Gul, Sohail Tanveer and Mohammad Aamer. 
"But the thing is I can not go out of my way and offer to help. The board has to approach me first," he said. 
"In the past, I have worked in two camps and I discovered Aamer in the first and Tanveer in the second," he said.
On whether he would like to take over as the bowling coach of the Indian team, Akram said, "full-time coaching is not my cup of tea. I don't have the patience it requires. But if BCCI asks me to help out the bowlers, I will definitely help.
"I don't think you need a bowling coach at that level. What you really need is periodic reminder that this bowler is doing this and that bowler is doing that," Akram added.
As of now, nine trainees would undergo the training at a Vasant Vihar school under Akram, who would return again in October to assess their progress.
"I will come three-four times a year and that should be enough," he said.