BCCI vice-president CK Khanna, who is also a senior vice-president of the DDCA, was engaged in an ugly war of words with treasurer Ravinder Manchanda regarding procurement of the association's balance sheet for the last financial year (2015-16).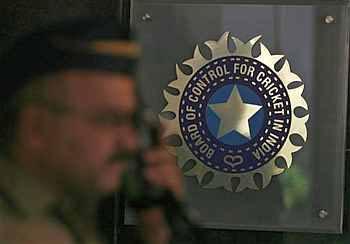 Khanna wrote a strong worded letter to Manchanda, asking him to furnish the balance sheet of income and expenditure for the year 2015-16 so that they can hold the elections.
Manchanda in his reply said that "Khanna should also ask president Sneh Bansal and general secretary Anil Khanna, who happens to be his cousin brother."
In his letter Khanna wrote: "I have enquired from other senior office-bearers of DDCA and they have informed me that they are still waiting for income and expenditure balance sheet from you so that meeting of the Executive Committee (Board of Directors) can be convened where accounts have to be approved and adopted and date of election of DDCA needs to be finalised."
Khanna also asked Manchanda to furnish his communication with the Registrar of Companies (ROC).
An angry Manchanda retorted: "Treasurer does not prepare balance sheet and accounts. It is prepared by the accounts department. Moreover, not only myself but Sneh Bansal, who is the president, as well as CK Khanna's cousin, Anil, who is the general secretary also are privy to preparation of balance sheets. Why doesn't Mr. Khanna ask them? He is just trying to create confusion."
Image used for representational purposes
Photograph: Reuters