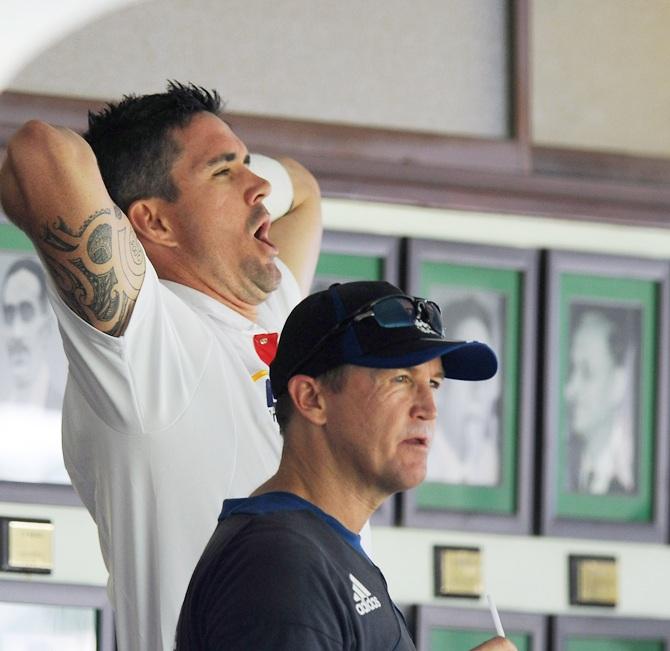 Kevin Pietersen and Andy Flower look on outside the dressing room during. Photograph: Pal Pillai/Getty Images
Former England batsman Kevin Pietersen claims Andy Flower was a power-crazy coach, who presided over a regime of bullying and 'had it in for me' throughout his five-year reign in charge of the national side.
Pietersen, who played in 104 Tests, has been highly critical of Flower and many of his former team mates in his autobiography 'KP', which was released to the media on Monday and goes on general sale on Thursday.
'I didn't have a great relationship with the coach throughout his reign'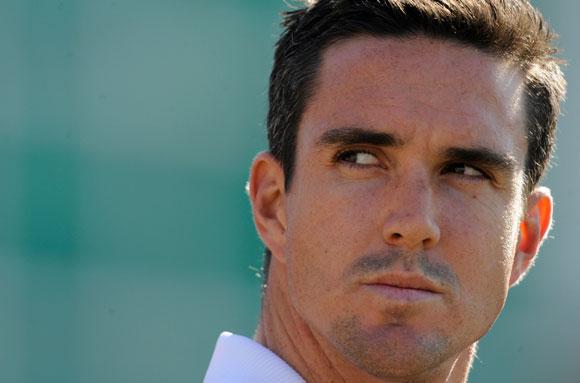 Kevin Pietersen looks on. Photograph: Pal Pillai/Getty Images
Excerpts from the book were published for a second successive day in the Daily Telegraph on Tuesday, while in a interview with BBC Radio 4's 'Today' programme, Pietersen again hit out at Flower, who took charge of England in 2009.
Pietersen told the BBC: "I didn't have a great relationship with the coach throughout his reign... I think he had it in for me ever since he took over because when I was captain, I didn't think he was doing the second-in-command job really well.
"And when I said to the ECB (England and Wales Cricket Board) to just let me step down as captain and let Peter Moores continue, I gave my views on the coaching structure and said I didn't think Andy Flower was fulfilling his role properly.
"Then he got given the number one job and it certainly felt the way that he treated me throughout his coaching reign, that he was looking to try and find ways to get rid of me."
In the latest excerpts, Pietersen, sacked after England's 5-0 Ashes whitewash in Australia last winter, heaps even more opprobrium on Flower, who he blames for the debacle Down Under.
'Mood hoover'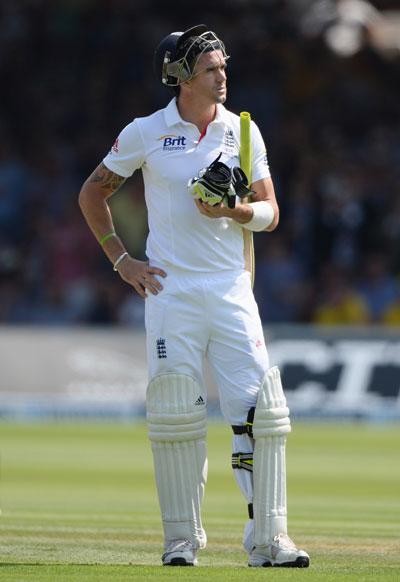 Kevin Pietersen. Photograph: Gareth Copley/Getty Images
"Andy Flower. Contagiously sour. Infectiously dour. He could walk into a room and suck all the joy out of it in five seconds. Just a mood hoover. That's how I came to think of him: a Mood Hoover."
The South Africa-born batsman also rounds on many of his ex-team mates, including skipper Alastair Cook, who he expresses his affection for but also describes as a 'company man' who 'would not rock the boat'.
He also admits sending text messages to the touring South African team in 2012 which led to his temporary suspension from the England side, stating in one message that then captain Andrew Strauss was a 'doos' -- an Afrikaner word for 'idiot.'
'When they sacked me they never gave me any of these reasons'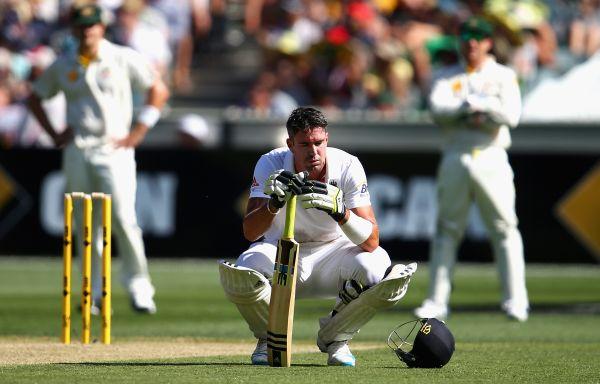 Kevin Pietersen reacts. Photograph: Ryan Pierse/Getty Images
Pietersen, however, remained adamant that he still did not know the reasons for his sacking from England earlier this year, dismissing suggestions from ECB managing director Paul Downton that he appeared "disinterested" during the Australia tour.
The 34-year-old said: "When they sacked me they never gave me any of these reasons. I still don't know why I'm not playing for England. I've never been told."
Most of his vitriol in the book is reserved for wicket-keeper Matt Prior, who he calls the "Big Cheese" throughout, describing his grandstanding as vice-captain as "a Dairylea triangle thinking he was a Brie".
The book has been dismissed as the "biggest work of fiction since Jules Verne" by former team mate Graeme Swann but the fuss surrounding it is expected to continue with more extracts to follow and Pietersen scheduled for further media appearances.