Yuvraj Singh, who is recovering from a rare germ cell cancer in his lungs, visited the Siddhi Vinayak temple in Mumbai on Monday.
The left-hander, who is hoping to return to action in the next 3-4 months, sought blessings from the diety at the famous temple in Central Mumbai.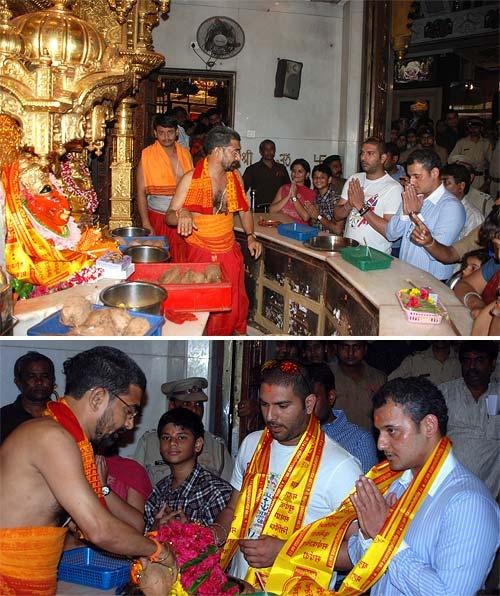 Asked about his comeback to the cricket field earlier this month, he replied: 'I am hoping to make an early comeback, may be by next 3-4 months.'
The Man of the Tournament in last year's World Cup, which India won after 28 years, Yuvraj underwent three cycles of chemotherapy in the United States in January before returning to the country last month.
He missed the entire Australian tour and also Season 5 of the Indian Premier League due to the ailment.
Yuvraj has scored 8,051 runs in 274 one-dayers and 1,775 runs in 37 Tests since making his international debut in 2000.
Photograph: Siddhi Vinayak Mandir