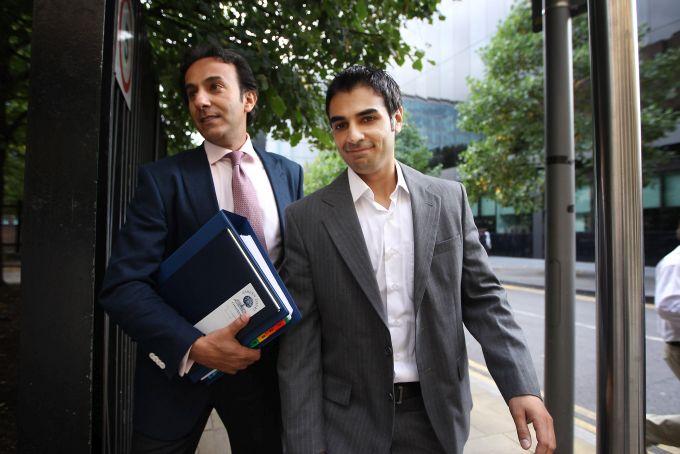 Pakistani cricketer Salman Butt walks near Southwark Crown Court. Photograph: Peter Macdiarmid/Getty Images
Pakistan's banned former captain Salman Butt has finally admitted his unconditional involvement in the spot fixing scandal that shook world cricket in 2010 in a bid to get some relaxation from the International Cricket Council (ICC) when his five-year ban ends in September.
The Pakistan Cricket Board issued a signed statement of Butt in which he has apologised to all the people who have been hurt by his role in the spot fixing scandal.
The signed statement comes just few days after a senior PCB official informed that until Butt made a clear confession about his role in the spot fixing scandal he could face the prospect of having his five-year ban extended to ten years.
The ICC banned Butt and pace bowlers, Mohammad Aamir and Mohammad Asif in early 2011 for spot fixing during the fourth Test against England at Lords in 2010 with all of them getting minimum five-year bans.
But the ICC's anti-corruption tribunal also imposed a suspended five-year ban on Butt and the ban could be evoked if the former captain didn't meet with the requirements of the ICC's anti-corruption code.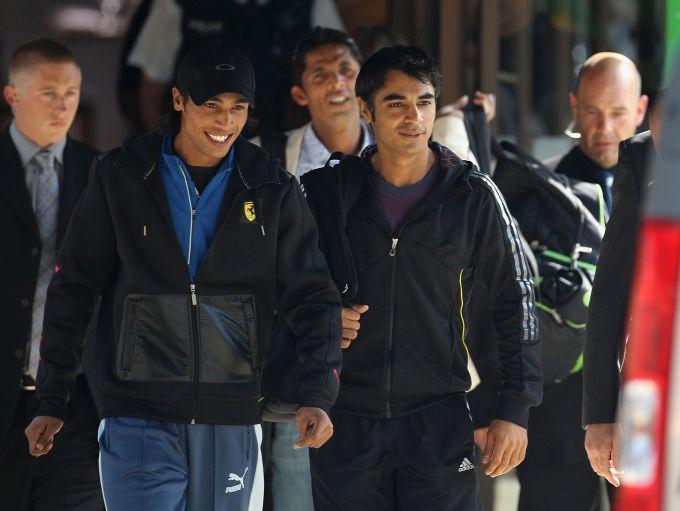 Mohammad Aamer (L), Salman Butt (R) and Mohammad Asif (behind) leave the Holiday Inn to board a taxi. Photograph: Hamish Blair/Getty Images
In his statement Butt admits to being guilty of being a party in bowling of two deliberate no balls in the Lord's Test match.
"I accept that I am guilty of breaching the ICC anti-corruption code in the manner found by the anti-corruption tribunal in its judgement dated February 5, 201, namely being a party to the bowling of two deliberate no-balls in the Lords Test match," Butt admits.
"I 'unreservedly' and 'unconditionally' apologise and express deep regret and remorse for those grave breaches and recognise the harm they have done to cricket and to the image of the Pakistan Cricket Board and Pakistan as a nation. As a captain I accept that I had greater responsibility than any other team in the team," Butt has confessed.
The former captain has in his statement also urged other cricketers to not indulge in such activities as it 'damages the sport of cricket' and to resist such temptations of any kind which may be offered to them to fix matches or to spot fix or otherwise or participate in activities which damage the sport of cricket.
Butt also urged all other people who know of any corruption in cricket or who were approached to become involved in corruption to reject the offer and report the matter to the appropriate cricket authorities.
Butt also said he was available to work with the PCB for public education and his own rehabilitation.