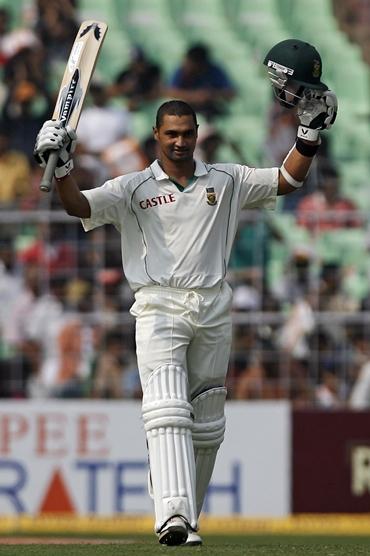 Former South Africa opener Alviro Petersen has rejected a Cricket South Africa (CSA) charge that he fixed matches in the national Twenty20 franchise championship last season.
Petersen's lawyer Robin Twaddle confirmed the news and said that his client rejects a plea bargain as he regards the charges as heavy-handed, and would instead welcome a tribunal.
CSA said on Saturday they have charged former batsman Alviro Petersen with match fixing following a lengthy and ongoing investigation.
"Alviro has never fixed a match, agreed to fix a match or contrived to fix a match," his lawyer said in a statement.
"He has never sought, accepted, agreed to accept or received any bribe or other reward to fix or contrive to fix a match.
"To ensure for betting or other corrupt purposes the occurrence of a particular incident in a match or, for that matter, for any other unethical purpose."
The lawyer said Petersen "played along" with those involved in the scandal and was in constant contact with the investigators, leading to five other cricketers being barred, including "ringleader" Gulam Bodi.
"Alviro acknowledges and admits that he played along with other persons involved in the scandal so as not to alert them that an investigation was underway," the lawyer said.
"Alviro was in constant contact with the investigative team from the time he reported his knowledge of the scandal.
"He gave information that he had received of actual plans to influence matches to the investigative unit.
"When Alviro first learnt at the end of July 2016 that charges were contemplated against him, he was surprised because he felt he had co-operated with the investigative team."
He had a highly respectable 36-Test career, scoring 2,093 runs at an average of 34.88.
He made a century on his Test debut against India in Kolkata during the 2009-10 season and formed a successful opening partnership with former captain Graeme Smith. Petersen hit five Test centuries, with a highest score of 182 against England in Leeds in 2012.