Master blaster Sachin Tendulkar's decision to retire from One-day cricket might mark the end of the fifty-over format of the game, according to cricket writer Robert Craddock.
"Many Indian fans have said they would, in the wake of Tendulkar's retirement, cease to watch the 50-over game, while some went further and said it would be the death of this form of cricket," Craddock wrote in his column for News.com.au.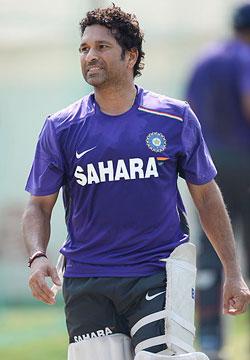 "A bit melodramatic? Probably. But let's not be too dismissive. With India generating 81c of every dollar spent on cricket around the globe, their money is our money, their success our success," he added.
"When they feel pain in the hip pocket, the rest of the world has a double hernia. In India, Tendulkar was One-day cricket. His staggering record of 18,426 limited-overs runs cannot be put into perspective simply by looking at his numbers alone," he further wrote.
Craddock added: "Ricky Ponting, the next most prolific 50-over batsman in history, is almost 5000 runs behind Tendulkar. Add Ponting's career to Andrew Symonds' runs from his 198 games and you cover Sachin. Just."
"If India lost interest in 50-over cricket it would be a bit like the Arabs losing interest in oil. As it is, the patient is in the casualty ward. Without India's endless passion for the 50-over game the product would be in critical care," he wrote.