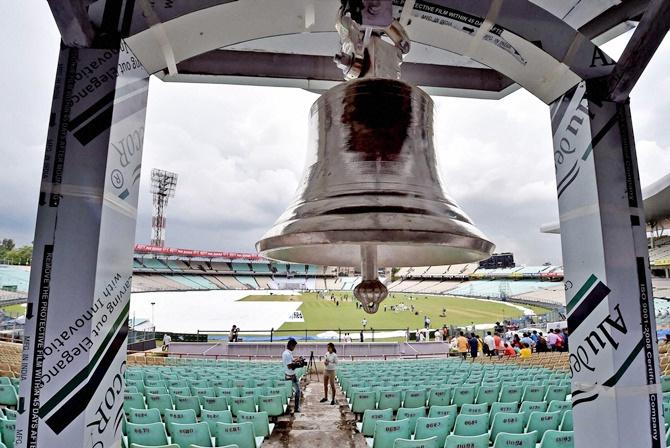 IMAGE: Bell at the Eden Gardens. Photograph: PTI.
Ahead of India's second cricket Test against New Zealand starting on Friday, the much-awaited bell was finally installed at the Eden Gardens, in Kolkata, on Wednesday.
India's first World Cup-winning captain Kapil Dev will ring the bell, resembling the one at Lords cricket ground in London, on the first day of the match.
For quite some time, Cricket Association of Bengal (CAB) president Sourav Ganguly wanted to introduce the ritual which takes before a Test match at the hallowed Lords.
The silver-coated bell was from Chandigarh and installed just above the sight screen at the BC Roy club house-end.