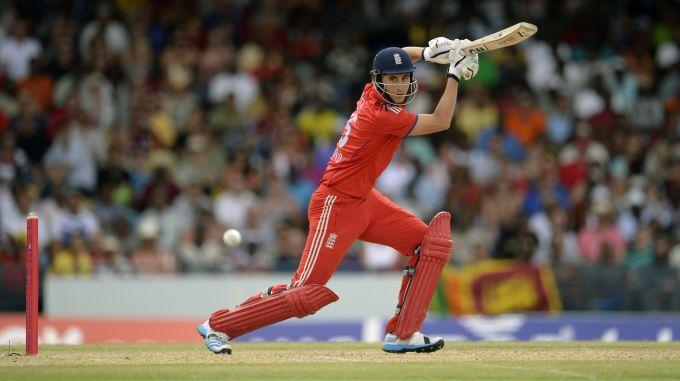 IMAGE: England's Alex Hales. Photograph: Philip Brown/Reuters
England players will continue to drop red-ball cricket for their county clubs if the current congested schedule is not reduced, the national team's head coach Trevor Bayliss said.
Last month, England opener Alex Hales and all-rounder Adil Rashid chose to play only limited-overs cricket for their counties Nottinghamshire and Yorkshire respectively.
Bayliss said that he would be disappointed if more players chose not to play Test matches but understood their decisions with international and domestic fixtures piling up.
"It's becoming a way of the world, those decisions having to be made," Bayliss was quoted as saying by The Times.
"I'd be disappointed (if more were to follow), but I understand how players come to them, especially the guys who are eligible for all three forms.
"The amount of cricket played, it's almost impossible to play all those games. You add those games in with county matches they want to play, and it's a lot.
"... It's down to the schedule. I did say before about international T20 giving way to franchise, it's either that or you play less, or we accept that they are going to make those decisions..."
The 55-year-old had previously suggested that Twenty20 internationals should be stopped to alleviate players' schedules.
Bayliss also said that no decision had been made on whether to re-instate all-rounder Ben Stokes as England's vice captain, after the 26-year-old lost the role following his suspension for the Ashes series.
England clinched their five-match one-day international series against New Zealand 3-2 with victory on Saturday and now turn their attention to the two-match test series, which begins in Auckland on March 22.
Hope Rishabh is groomed properly: Kirmani
Legendary India wicketkeeper Syed Kirmani believes that young Rishabh Pant should be monitored a bit longer in the domestic arena unlike Parthiv Patel, who suffered after being thrown into the deep end of the pool, when he was barely 17.
"Everyone is not Sachin Tendulkar, who will be a success at 16. He was a prodigy but that's not the case with everyone else. Parthiv (Patel) was inducted very early which shouldn't have happened. Rishabh is talented but he should be groomed enough so that he doesn't go the Parthiv way," Kirmani told PTI during an interaction.
Parthiv made his international debut in 2002 but thanks to the presence of Mahendra Singh Dhoni, he had a start-stop career having played only 65 international matches (25 Tests, 38 ODIs and 2 T20 Internationals) in 16 years.
Pant, considered as Dhoni's heir apparent across all formats in the near future, has failed to impress in the four T20 Internationals that he has played so far.
"The influx of ODI cricket and John Wright's entry as Indian cricket coach meant that result was paramount and technique took a backseat. There was no proper guidance for the keepers as suddenly they wanted batsmen, who could barely manage keeping.
"Parthiv was inducted very early -- right from U-19 to senior team (he had played India A when he was summoned for England series). That should have never happened," the veteran of 88 Test matches and a member of the 1983 World Cup winning squad, said.
"Parthiv suffered as he was not ready. He suffered because of lack of experience and started lagging behind. That's why I stress about grooming someone at the domestic level. Don't induct a Pant or a Sanju Samson straightaway.
"I would want them to show more consistency at the first-class level for a considerable period along with peak fitness and immaculate keeping technique," said Kirmani, considered to be India's most technically accomplished glovesman.
Kirmani made it clear that Dinesh Karthik is his man to replace Dhoni as and when he decides to call time on his limited overs career.
"I still feel Dhoni didn't do the right thing by retiring from Tests. Virat still needs his guidance and also the next batch could have learnt more about the rigours of Test cricket from him. But as far as ODIs and T20s are concerned, my choice is Dinesh Karthik. He is a fantastic batsman, a safe wicketkeeper and a very good outfielder. He is an all-rounder for me," Kirmani said.
"In Tests, it will be a choice between Wriddhiman Saha, Parthiv and may be Karthik. It will depend on who is in form and remains fit," he opined.
Ganguly bats for more hike for domestic cricketers
Former India skipper Sourav Ganguly has batted for more raise in pay structure of domestic cricketers after the BCCI gave a reasonable hike recently.
In the recently announced contracts, the match day fees of domestic cricketers have been hiked from Rs 10,000 per day to Rs 35,000.
"I think that is very commendable from Rahul (Johri) and the Board. And as he said I have been harping for it for the last one-and-half years, increase the money for first class players. I would still request him (Johri) to increase a bit more, because they are first class players, a lot of them will not become Ajinkya Rahane's and Virat Kohli's," Ganguly said at the India Today conclave in Mumbai on Saturday.
"Jobs are not very easy in modern day because times have changed. The culture has changed and I will push him (Johri) for one more season when I meet him and hopefully I can get it more for first class players," he added.
The left-handed batsman was speaking after BCCI CEO Rahul Johri said that the focus of the contracts was domestic cricketers.
"So what the important thing, which you see in the Central contracts that got announced recently was the focus on domestic cricket, because that is the bed-rock and if you see till now a domestic cricketer who used to play, used to get his actual compensation after one-and-half years," Johri said.
"What has been done now, the match fees for domestic cricketers per day has been raised from Rs 10,000 to Rs 35,000 and they don't have to wait for one-and-half years. They will get their match fees after the games. Sourav is a great proponent of that and he is pushing for it," he added.
Tendulkar all praise for Prithvi Shaw
Batting maestro Sachin Tendulkar was on Saturday all praise for the progress shown by young opener and India's ICC U19 World Cup winning captain Prithvi Shaw.
"I saw Prithvi Shaw play in New Zealand(in the U19 World Cup). How he has progressed is remarkable," said Tendulkar at the opening ceremony of the inaugural T20 Mumbai League in Mumbai on Saturday.
Shaw, who will play under Ajinkya Rahane for North Mumbai Panthers, was present in the audience along with members of all six teams taking part in the tournament starting at the Wankhede Stadium on Sunday.
Tendulkar, named the brand ambassador of the league, said the tournament will provide an ideal platform for young players and experienced ones to express themselves.
"To me this tournament is the ideal platform for cricketers to express themselves. All sportsmen look for recognition and appreciation and this league will provide them the opportunity. This league is really important for Mumbai cricket", said Tendulkar.
The league's Commissioner, Sunil Gavaskar, and mentor Dilip Vengsarkar, both former Mumbai and India captains, were present at the event, along with former Test players Sandeep Patil and Vinod Kambli, mentors of two of the teams.