'I firmly believe we let ourselves down in the last game.'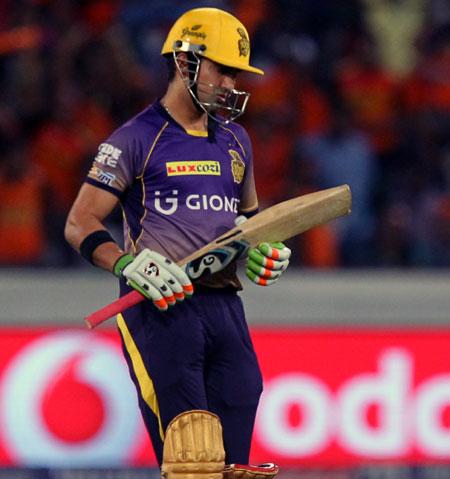 The nature of T20 cricket is such that insane totals will be chased on particular days while some of the other occasions will witness a team struggling to get past an easy target, believes Kolkata Knight Riders head coach Jacques Kallis.

KKR made a mess of an easy target of 168 against Kings XI Punjab as they went down by 14 runs in the Indian Premier League match in Mohali.
The Gautam Gambhir-led side has struggled in the second half of the tournament, having lost three of their last four games.

"In T20 sometimes, crazy totals are being chased out while on some occasions, you are not able to overcome easy targets. You don't win all matches in T20. We are learning lesson from that," Kallis said.

The lessons have been learnt from the defeat against Punjab and KKR have moved on, said the legendary former Proteas all-rounder.

"We will take some valuable lessons going into the next game. The guys are ready to come back from that. Hopefully, we can put up a good performance in the next game."

There was no denying that likes of Gambhir, Manish Pandey and rest of the batsmen let the team down in the middle overs, said the coach.

"I firmly believe we let ourselves down in the last game. We got off to a great start," Kallis pointed out.

KKR has got some great starts this season through their explosive openers mainly Sunil Narine and Chris Lynn and Kallis believes that it was one game which was the previous one, where they couldn't build on the momentum.

"The platform has been well set throughout the season. We have had very good starts and most of the times we have converted them. But in the last game, like I said, we let ourselves down."

Kallis says despite their recent struggle, they are not looking too far ahead and just focussing on the next match.

"We have pretty much qualified for the play-offs. It's a different kind of pressure now. We have still got one game to go. Again, it's not about the season but worrying about the next game. We don't think too far ahead, just try and plan for the next game," Kallis said.
Image: Kolkata Knight Riders captain Gautam Gambhir.
Photograph: BCCI
http://www.rediff.com/cricket/report/ipl-pix-kings-xi-punjab-keep-hopes-alive-after-14-run-win-over-kkr-woakes-maxwell-sandeep-sharma/20170510.htm