As torrential rains wreaked havoc in Chennai flooding major parts of the city, India's cricket team members Ravichandran Ashwin and Murali Vijay, who hail from the city, sent heartfelt messages for victims of the flood.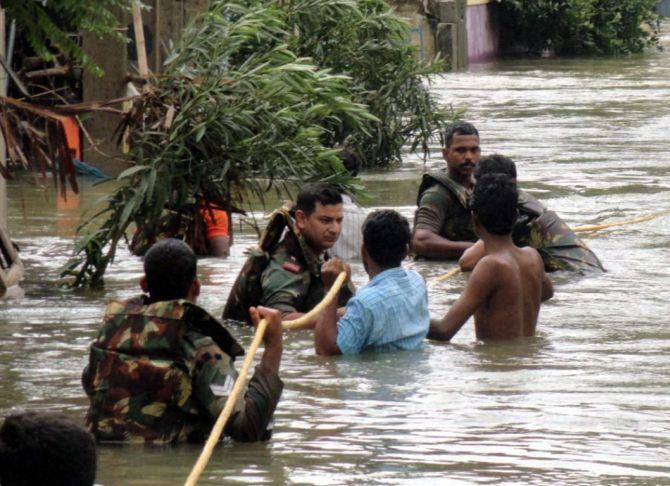 IMAGE: An army rescue team comes to the aid of flood victims in Chennai. Photograph: PTI
Ravichandran Ashwin, who scored a fighting half-century in the first innings of the fourth Test against South Africa at the Feroz Shah Kotla on Friday had gone into bat the day before when the team was reeling at 198-7.
His wife tweeted on Thursday that they had not heard from his parents in over 24 hours. However, after an hour she tweeted again and confirmed they were safe.
'Thoughts with Ashwin, who is batting right now. We have not heard from his parents in over 24 hours. I can only pray he keeps his strength,' tweeted Prithi.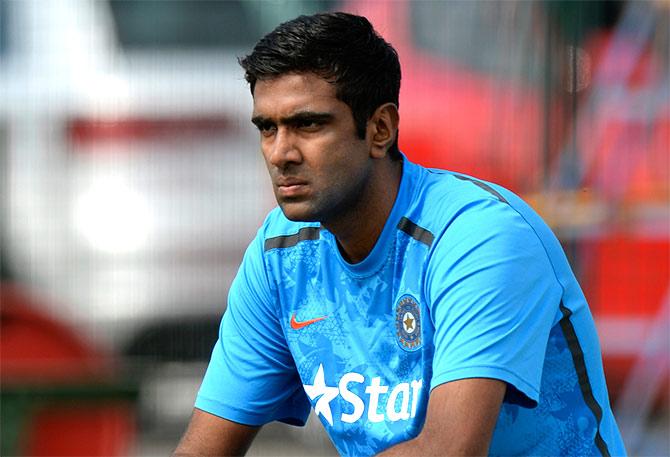 IMAGE: Ravichandran Ashwin has been sharing his feelings about the Chennai floods on Twitter.
However, confirming the safety of her in-laws, Prithi's following tweet read: 'Heard from them. They are fine and safe. Good God. Thank you. I want to hug the person who came up with Whatsapp calls.'
Chennai has experienced incessant rains for the past week, leading to a massive loss to life and property. Both Ashwin and Vijay have been sharing their feelings on Twitter.
'Gutted that I am so far away from where my heart is, cant express my feelings for those heroes down on the flooded roads. #staystrongchennai' read Ashwin's tweet on Thursday.
Vijay asked for help for the victims.
His tweet read, 'Dear All, please find a list of Volunteers in various parts of the city who are willing to do any kind of relief.'