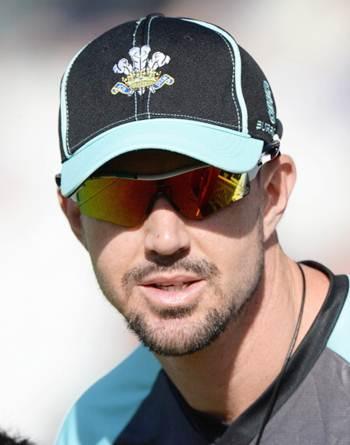 Retired English cricketer Kevin Pietersen says blaming the Indian Premier League for India's shambolic performance in the recently-concluded five-Test series against England is a "cheap shot".
India were twice beaten by an innings as England won the five-Test series 1-3.
"It is a cheap shot to blame the IPL and portray the young Indian players as being uncaring about Test cricket," said Pietersen.
"I know Virat Kohli will be hurting and I know how happy Murali Vijay was to score a century at Trent Bridge and almost get another one at Lord's. It was dream come true for all of them to play a Test at Lord's. It hurts these guys every single time they do not score Test runs," he wrote in his column for the Daily Telegraph.
- Coverage of India's tour to England
The exiled former captain also feels that rather than the players, the blame lies with the Board of Control for Cricket in India for not letting its youngsters appear in domestic Twenty20 tournaments overseas.
"What's not helping India away from home in Test cricket is not the IPL but the lack of opportunities for playing cricket abroad, which is a huge negative in terms of progression outside India.
"The Board of Control for Cricket in India has stopped its players appearing in Twenty20 competitions because it does not want to add broadcast value to tournaments that rival the IPL," Pietersen said.
He further added that England would be more than happy to welcome the Indians to be a part of county cricket.
"It (BCCI) has to loosen its stance on players appearing in first-class domestic competitions abroad if it wants to build a successful Test team. Send players away to spend time in county cricket or the southern hemisphere."
"This does not apply just to batsmen. Indian bowlers need to learn the lengths they have to bowl in Australia, South Africa or England. The opportunities are there for every player. We would welcome them in England, they just need to be encouraged to look beyond their home country," he explained.
He said county cricket can be helpful to the Indians, in the same way as IPL has proved beneficial for foreign players to deal with the sub-continent conditions.
"For the foreign players the IPL is a fantastic learning academy. When we play international cricket in India the conditions are no longer alien to us. Some of us now have home grounds in India, we know the conditions and our opponents. For the Indian players it means they are colleagues and opponents of the best players in the world."
The English batsman pointed out that the young Indian cricketers put too much pressure on themselves as they are keen to score a century in Tests.
"The problem is they put too much pressure on themselves because they are so desperate to score Test hundreds, and sometimes that desire to be successful is detrimental to their game," Pietersen concluded.
Image: Kevin Pietersen
Photograph: Tony Marshall/Getty Images