Reader Nagesh Shenoy sent us this picture from The Bahamas.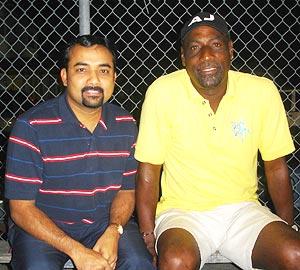 'I live in The Bahamas since the last three years. I was fortunate to meet West Indian batting legend Sir Vivian Richards.
'He was in the country recently to meet the members of the national cricket team during a training camp for the Stanford Twenty20 tournament in February 2008 in Antigua,' writes Nagesh.
'He was very kind and is a simple person. He also answered all our questions and gave our national team very valuable suggestions and tips for the Stanford tournament.
'I am sharing few snaps taken with him during his visit'
Thank you, Nagesh, for sending this photograph!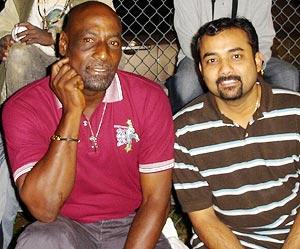 If you encounter your favourite cricket/sports personalities, please mail the photograph or video to sportsdesk@rediff.co.in. We will feature the best images or videos right here on Rediff Cricket or Rediff Sports
- Also see: More Reader photographs