Pakistan's veteran all-rounder Shahid Afridi has admitted that he would like to eclipse the record set by the swashbuckling South African skipper AB de Villiers, who hit the fastest One-Day International century.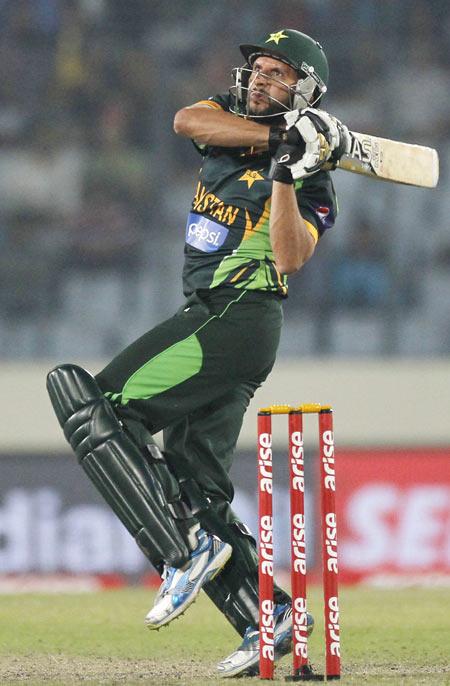 De Villiers required just 31 balls for his genius to propel him to the fastest ever one-day international century against the West Indies on Sunday.
- PHOTOS: Fired up De Villiers had aggression on his mind
- How De Villiers rewrote cricketing history
- De Villiers smashes fastest ODI ton in 31 balls
'AB showing why he's simply the best'
- Record-breaking De Villiers sets up huge South Africa win
- Is the 2015 ICC World Cup too long and predictable?
Afridi had held the record of the fastest One-day hundred for nearly 17 years after hammering 102 off 37 balls against Sri Lanka in Nairobi.
The veteran Pakistani all-rounder said that one doesn't plan out to set such records, adding that it happens when one has a very special day and confidence is sky high, the Dawn reported.
Afridi further said that if everything works out, he would try to improve the record set by AB de Villiers in New Zealand or in the World Cup, the report added.
Commenting on De Villiers's performance, he said that "the South African batsman played like a champion to get the record and it was his special day".
Pakistan will open their World Cup campaign against arch rivals India on February 15 in Adelaide.
Image: Pakistan's Shahid Afridi
Photograph: Andrew Biraj/Reuters