Former India skipper Bishan Singh Bedi refuses to join the calls for Sachin Tendulkar to call it a day from Test cricket.
"Who are we to ask Sachin to quit?" asked Bedi, in an informal conversation with rediff.com on Thursday.
Without naming any of those who have suggested that the Indian batting icon should follow the example of former Australia captain Ricky Ponting, who announced he will retire after the ongoing Perth Test against South Africa following a recent poor run of scores, Bedi said those who are indulging in loose talk should first acknowledge Tendulkar's contribution to Indian cricket over the last 23 years.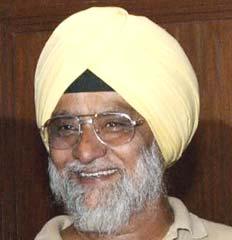 "There are disgruntled elements in every sporting arena. All those who seek Sachin Tendulkar's retirement must first acknowledge his huge contribution to Indian cricket."
Bedi said no one has the right to advise someone who has played over a hundred Tests and scored over 100 hundreds in both forms of cricket.
"There was a time when we could guide him. He was like a child to me when he started playing. Today, I hold him in reverence. Even though I am in touch with him on phone, I have never ventured to give him a word of advise.
"Those who adored him for his cricketing feats at one stage are now finding fault with his foot work and the gap between bat and pad.
"When he was in peak form those who are trying to belittle the legend never realized that footwork came as part of one's calibre. I am too a small a human being and cricketer to touch his glorious heights," the former left arm spin ace added.